Welcome to your online worship for Sunday, September 4, 2022. This Sunday we enter the first Sunday of the Season of Creation.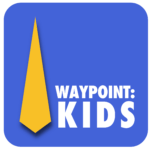 I want to begin by asking your prayers for our whole St. Mark's community, especially for our families that will be beginning a new school year this week. Also, we would appreciate your prayers as we prepare for a fresh start to our faith development program called "Waypoint: Kids." Please keep our parish children and our volunteers in your prayers, that the Good News may be proclaimed and lived out in all we do in Christ's Name.
A thank you to Ryan Van Dijk for his wonderful music which accompanies this weeks video, and for the successful beginning of his music ministry at St. Mark's as our new Music Director.
And lastly, a reminder that if you are at all uncomfortable being in-person for worship, or if you are not feeling well, please join us here online.
Today's Opening Sentence
"Let your countenance shine upon your servant and teach me your statutes."

– Psalm 119.135 
Today's Reading – Luke 14:1, 7-14
Now large crowds were traveling with him; and he turned and said to them, "Whoever comes to me and does not hate father and mother, wife and children, brothers and sisters, yes, and even life itself, cannot be my disciple. Whoever does not carry the cross and follow me cannot be my disciple. For which of you, intending to build a tower, does not first sit down and estimate the cost, to see whether he has enough to complete it? Otherwise, when he has laid a foundation and is not able to finish, all who see it will begin to ridicule him, saying, 'This fellow began to build and was not able to finish.' Or what king, going out to wage war against another king, will not sit down first and consider whether he is able with ten thousand to oppose the one who comes against him with twenty thousand? If he cannot, then, while the other is still far away, he sends a delegation and asks for the terms of peace. So therefore, none of you can become my disciple if you do not give up all your possessions.1
Your Online Message and Prayers
Click on the above image to view our online worship on YouTube.

Thank you again for joining with your parish family in our online worship today.

God Bless you and have a blessed week. Be well!
Peace,
The Rev'd Rob Park
Scripture quotation is from the New Revised Standard Version Bible, copyright © 1989 National Council of the Churches of Christ in the United States of America. Used by permission. All rights reserved worldwide.