St. Mark's received a kind letter giving thanks for some recent support that St. Mark's has provided to our wider community. Thank you to all our volunteers and those that have been supporting outreach ministry in our community.
Here is a copy of the letter: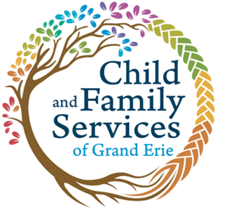 Dear Reverend Rob and volunteers,
On behalf of Child and Family Services of Grand Erie (CFSGE) and the children, youth and families of Northland Gardens, we would like to express our sincere appreciation for your recent "Blessing of the Back Pack" event in August. It was a huge success and so wonderful to see so many of our families attend. We are so thankful your help went beyond the event. We had several families call the Resource Centre the next week in need of school supplies, lunch bags and back packs. It only took an email to Sharon and all that was needed for the start of the school year was provided.
We would also like to express our thanks for the continued monthly support for the breakfast program that is offered at the Resource Centre. In 2021/2022 we had 69 children registered for breakfast, and they each received 3 breakfasts a week. The rising cost of groceries has made it more challenging to purchase the healthy food needed. The monies received from you helped supplement the program funding and relieved some of the stress on our budget.
With the additional funds received in June we were able to purchase breakfast start up bags for children to help with snacks for the first week of school. We were able to assist 18 families/50 children. The bags included fresh fruit, granola bars, juice boxes.
Your donation is a big support to families in our community. We thank you many times over for your kindness.
Yours truly,
Robin Berardi RECE
Child Development Worker, Child Development Unity