St. Mark's Vacation Bible School
August 20, 2018 – August 24, 2018
8:45 a.m. – noon
Shipwrecked (Rescued by Jesus!)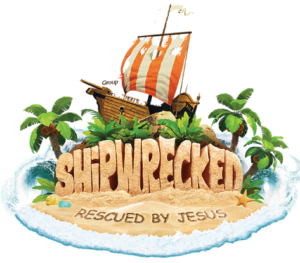 Get ready for an adventure to an uncharted island where kids are Shipwrecked (Rescued by Jesus!). Vacation Bible School is an experience where kids are anchored in the truth that Jesus carries them them through life's storms.
Our programme is geared for school-aged children K-6.
Students grade 7 and up are welcome to be Guides and Helpers.
We encourage you to complete the online registration form below. Alternatively, you may obtain registration forms at the church office or download the form here. The pdf form can be edited, saved and emailed to the church office or printed and delivered to the church between 9:00 a.m. and 1:00 p.m. from Monday to Friday. Or, you may submit the form on Sunday mornings.
You can also see view it on our Facebook page. Registration forms may be handed in at the church office.
For more information:
Call the church office 9:00 a.m. – 1:00 p.m.
Monday – Friday
VBS Online Registration Form