A New Way to Experience Church
Our Program
5:00 p.m. Doors open. Come when you can (you are never late for Messy Church)
5:15 p.m. Crafts & Activities for all ages and interests|
6:00 p.m. Bible story with music and/or drama
6:30 p.m. Meal (provided)
7:00 p.m. Closing
Dates
September 8, 2017 – Knock, Knock Will you answer when Jesus knocks? Will you open your heart and let Him in?
October 13, 2017 – OH Wait..I Forgot…Thanks God! As illustrated in the story of The Ten Lepers, we need to remember to give God thanks.
November 10, 2017 – Remember Me The Christian themes of self-sacrifice, service and death with the promise of everlasting life, weave in and out of our Remembrance Day reflections.
December 8, 2017 – Advent: The Waiting Game As God promised, He would send a Messiah, a great leader, a Prince of Peace.
January 12, 2018 – A Fresh Start! As we begin a new year, the Christian community comes together to find strategies to forgive one another, as we try to follow Jesus' rescue plan.
February 9, 2018 – Love Rules Jesus said, "Love God and Love our neighbour." Whatever month it is, Love is the foundation of our faith.
March 9, 2018 – Lent: A Chance to Change The season of Lent gives us a chance on the inside how to be better people for God.
April 13, 2018 – Fish Sticks We hear a tender story from the bible which portrays Jesus' love and care.
May 11, 2018 – Spirit Wind Pentecost is an important season in our Church year and gives us the opportunity to discover the importance of the Holy Spirit coming into our lives.
June 8, 2018 – Stock up your Heart with the Fruits of the Spirit What a great time to review the benefits of Love, Peace, Joy, Patience and a host of other virtues for us to exemplify as we enjoy summertime with family and friends.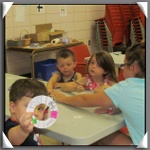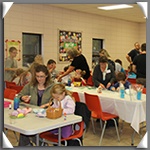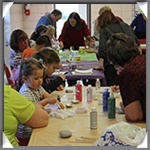 Read about Messy Church: Values, What Messy Church Is and Is Not, History.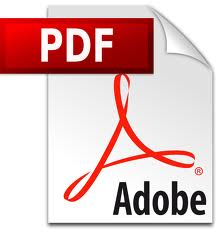 Download our colour poster or 3-panel colour brochure.
View the videos below to learn about Messy Church around the world.
There are scores of other videos & resources on the Messy Church (UK) website including links to all registered Messy Churches in the world.

Judy VanDuzer, Marshall Memorial United Church
Lucy Moore – founder of Messy Church
Rev. Anne Anderson, Trinity Evangelical Lutheran
Rev. Nancy Rowe, St. George's Anglican
Ruth Reid, St. John the Evangelist Anglican Church
St. George's Messy Church, Georgetown, Ontario