A New Way to Experience Church
Our Program
5:00 p.m. Doors open. Come when you can (you are never late for Messy Church)
5:15 p.m. Crafts & Activities for all ages and interests|
6:00 p.m. Bible story with music and/or drama
6:30 p.m. Meal (provided)
7:00 p.m. Closing
Second Friday of the Month
Dates and Themes
September 14, 2018 – All Things Bright and Beautiful
October 12, 2018 – Adventures in The Garden of Eden
November 16, 2018 – The Rainbow Connection Note that this is the third Friday of the month.
December 14, 2018 – Making Room for God
January 11, 2019 – Coming in Second and Loving It (John the Baptist)
February 8, 2019 – The God Who Runs to Meet Us (The Prodigal Son)
March 8, 2019 – Finding the Way In by Putting Ourselves Out (Generosity to Others)
April 12, 2019 – The Story of Jesus from Beginning to Beginning
May 10, 2019 – Mothers and Others
June 14, 2019 – The Lord's Prayer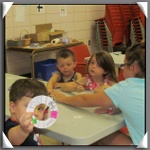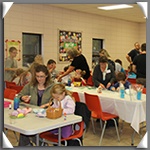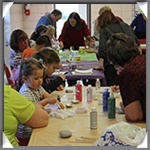 Read about Messy Church: Values, What Messy Church Is and Is Not, History.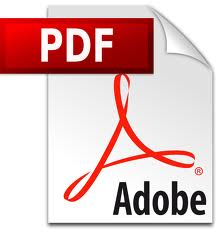 Download our colour poster or 3-panel colour brochure.
View the videos below to learn about Messy Church around the world.
There are scores of other videos & resources on the Messy Church (UK) website including links to all registered Messy Churches in the world.

Judy VanDuzer, Marshall Memorial United Church
Lucy Moore – founder of Messy Church
Rev. Anne Anderson, Trinity Evangelical Lutheran
Rev. Nancy Rowe, St. George's Anglican
Ruth Reid, St. John the Evangelist Anglican Church
St. George's Messy Church, Georgetown, Ontario