Funerals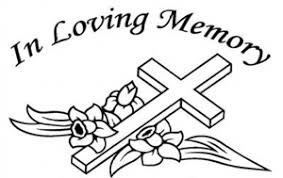 A Christian attitude about death and funeral practices has to be conscious of the universal dimension of celebrating life. Out of sensitivity to saying farewell to loved ones appropriately, mourners bring various needs to these celebrations. We attempt to encourage families and friends to honour the departed in meaningful ways.
Our Christian perspective on death is inseparable from the Biblical accounts of death and resurrection of Jesus and his followers' experience of the saving power of his renewed presence. We do need to hear both the sense of the expression of glory as a triumph over death, but also Jesus' sense of abandonment on the cross.
Faith expressed at Funerals is in need of reflecting both the light and shadows of death, hoping that through the celebration of life, a sense of Christ's victory and eternal life may be felt.
Although a fitting place for the celebration of life is in the church in the context of the Lord's Supper, it may not be the place for all such events. We need to hold a balance between the piety of the church and the life lived.
This celebration is primarily a rite of family and friends, not that of the clergy or the funeral directors. When the person who has died is a Christian then a celebration in the context of their regular worship site is appropriate.
The family and friends who come to bury their dead should be encouraged to take an active role in the liturgy, as a pretense to moving on in the grief process.
Our services usually include eulogy or eulogies, scripture, song and prayer. When in the church building the service usually is with the Eucharist along with a second event of committal at the grave side or crematorium.
Funerals always occur quickly and often unexpected; we encourage consultation with the parish priest as soon as possible after death has occurred.