Important Documents about the COVID-19 Virus

FROM THE DIOCESE OF HURON
HEALTH RELATED SITES
Contact Telehealth Ontario at 1-866-797-0000 or your primary care provider if you're experiencing symptoms of the 2019 novel coronavirus.
Brant Community Health Care System – use this link if you are planning on visiting or going to the Emergency Department at BGH or Willet Hospitals for screening
Brant County Health Unit  – The best source for local information. You can also email your questions to covid19@bchu.org
Government of Canada Public Health: Outbreak Updates
Government of Canada Public Health: COVID-19 Awareness Resources
Government of Ontario: COVID-19 Resource Page
Ontario Ministry of Health Self Assessment Page
World Health Organization: COVID-19 Resource Page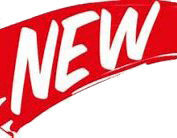 Use and Care of a Cloth Mask – video and step-by-step instructions
In addition to our messages specifically related to the covid-19 outbreak, we have also assembled some other  resources.