This week at St. Mark's
Gardening Club – Tuesday, July 24 @ 9:30 a.m.
Ladies' Guild Meeting – Thursday, July 26 @ 1:00 p.m.

Visit our Calendar of Events page for a full listing of activities at St. Mark's.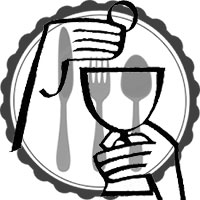 Midweek Eucharist
There will be a Midweek Eucharist on Wednesday, July 25th at 10:00 a.m. Please note that there will be no Wednesday Eucharist in August. Regular worship services will resume on September 5th at 10:00 a.m.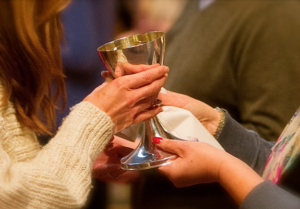 Communion Wine
Yes, we have a new wine. Earlier in the year, our Bishop Linda Nichols asked that churches in our Diocese refrain from offering Intinction (the consecrated bread being dipped into the consecrated wine) as this practice has more health risks than drinking from the common cup. She suggested that the wine have an alcohol content of 18%. Although Port and Sherry do have 18%, we felt they were too strong for our younger members and are very costly. Our compromise is an Italian wine, Sangiovese (the new name for Chianti) with 14% alcohol content, quite higher than our previous fruit wine at 7%.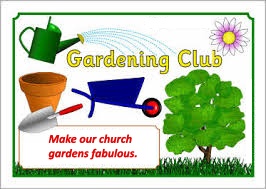 St. Mark's Gardening Club
The Gardening Club will meet again on Tuesday, July 24th and Tuesday, July 31st from 9:30 a.m. to 10:30 a.m. (weather permitting). There are small jobs in and around the gardens to be done to improve our curb appeal and keep our plants healthy. Please consider joining our club and helping out in the garden. No gardening experience is necessary.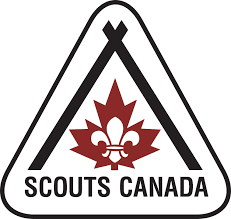 Scouting at St. Mark's
Scouting units will resume meetings in the Fall with a family barbeque on Wednesday, September 12th at 6:00 p.m. Leaders are needed for all sections. Beavers are 5-7 years, Cubs 8-10 and Scouts 11-13. If you are interested in helping with any of these units, please call Sharon Symington 519-770-9799 or email sharonsymington@hotmail.com for more information on meeting nights and times.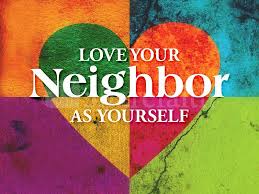 Neighbourly Outreach
The children in the Northland Gardens complex on Memorial Drive are taking part in monthly barbeques and outdoor games sponsored by a few north-end churches including St. Mark's. Sunscreen and energy snacks (packaged fruit gummy treats and granola bars) are needed and your help is appreciated. There is a table outside St. Mark's Hall to collect these items.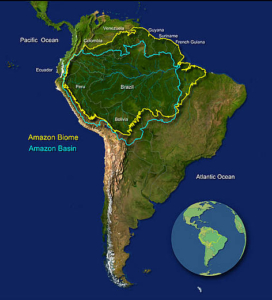 A Message for All Members of St. Mark's
Bishop Marinez Bassotto, Archbishop of Amazonia Brazil, as well as two additional official visitors will be arriving in Brantford on Monday September 10th and departing on Wednesday, September 12th. While they are here, they will be busy touring around our Diocese taking in local sites such as Mohawk Chapel, Bell Homestead as well as attending a potluck dinner at St. Mark's. We are asking for assistance for our guests to help with accommodation/breakfast, meals and transportation. If you would be interested in hosting one or two of our guests during their stay, or can help with transportation to and from different venues they will be visiting, or meals, please contact Christine (in the office) or Nigel Challen. We are also looking for a Portuguese interpreter for their visit to Canada.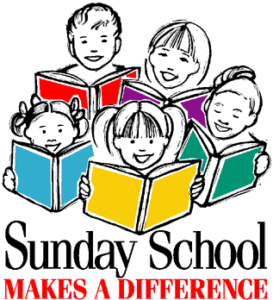 From Pat McMillan (children and family coordinator)
Sunday School
A special thank you to everyone who donated gently used toys for our Marketplace Sale. We raised enough funds to support our foster child through World Vision for 2018-2019.
Jesus teaches us how God wants us to live; we learn from Jesus' stories and can follow His example.
The first of the summer teaching units begins on June 3rd and ends on June 24th. The children will explore The Lord's Prayer and The Golden Rule. On June 10th, certificates and tokens will be given out during class time to each child for his/her amazing efforts in Sunday School this year. On June 17th we will make loving gifts for dad/grandpa. A family service (indoors), bbq, games and prizes will be held on June 24th beginning at 10:30 a.m.
If you enjoy working with children and would like to join our friendly teaching staff, please see Mrs. McMillan. We have openings in the primary areas beginning in the Fall. A staff meeting will be held on Thursday, September 6th and Sunday School will begin on Sunday, September 9th.
Summer Sunday School
We appreciate volunteer pairs signing up for a 20 minute teaching session with the children during our 10:30 service through July and August. Lessons are fully prepared and there is minimum prep for those interested. A sign-up sheet with lesson files is available in St. Mark's Hall for pickup.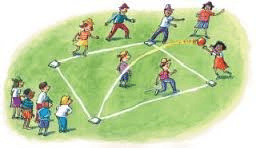 Annual Soccer Baseball Game
The St. Mark's Annual Youth Soccer Baseball game is set for Sunday, August 26th from 3:00 p.m. to 5:00 p.m. at Wilkes Park (Dunsdon and Legion Avenue) in Brantford.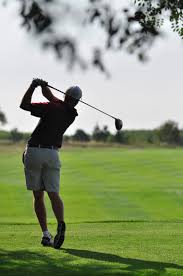 Annual Golf Tournament
Mark Your Calendars for this Big Event!! Our annual golf tournament is happening on Sunday, August 26th at Northridge Golf Course here in Brantford. T – off time is 1:00 p.m. sharp and dinner will begin around 6:30 or 7:00 p.m.
Come to golf & stay for dinner or just come for dinner!! There are great prizes to be won!!
Please register with Christine in the office.

Vacation Bible School
Imagine being shipwrecked and surviving on an uncharted island with a boatload of friends. Our VBS theme helps kids become anchored in the truth that Jesus carries them through life's storms. Kids JK to grade 6 will enjoy a daily "catch" of worship, music, crafts and games. Registration forms for Shipwrecked – Rescued By Jesus are available here. VBS will be held on August 20th – 24th. Volunteers in grade 7 and up are welcome to be crew leaders. Registration forms are also available in the church office. There is a signup sheet at the VBS display in St. Mark's Hall.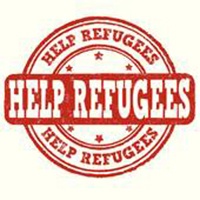 For Your Information
Thank you to everyone who signed to provide household items for the sponsorship of a second refugee family. Your contributions are truly appreciated. Thanks to a generous donation, no other items are required at this time. Updates will be provided when more information is available.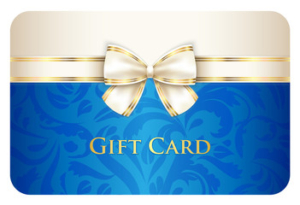 Gift Cards – A Fundraising Initiative
Orders for gift cards for the fundraising programme are going to be placed every Monday. Check out the information on the poster and stop by the Information Table to pick up a list of retailers or talk with one of the members of the fundraising committee and consider placing an order.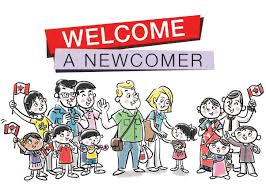 New to St. Mark's?
If you are new to our parish and would like to be added to our parish list, please pick up a parishioner information form from the Information Table or at the back of the church, fill it out and return it to the church office or add it to the collection plate on Sunday morning. If you have requested church envelopes, check the table at the back of the church. Sunday School envelopes are available on the table as well.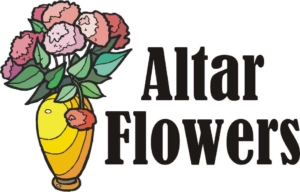 Flowers and Candle
The Candle and Flower charts are in the black binder on the Information Table. Information pamphlets are also available. You may sign on any of the available spots.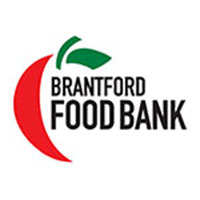 Food Bank Donations
Thank you for the generous donations for the food bank to date. Contributions can be added to the shopping cart by the parking lot door to help support those in need of assistance.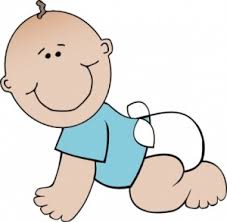 Your Help is Needed
Help the members of Bethel Christian Reform Church make diapers for little babies' bottoms overseas by donating your used flannelette sheets. Please place your donation in the laundry basket in the hallway. Thank you!