Upcoming Meetings and Gatherings in our Parish
Wednesday, July 26
Eucharist – 10:00 a.m.
Parish Nurse – in office all morning
Visit our Calendar of Events page for a full listing of activities at St. Mark's.
Strawberry Social
Please join us on Sunday, July 23rd following the 10:30 service from 12:00 – 1:00 for strawberry desserts and fellowship. You are also invited to wear something red as part of the Canada 150 celebrations. The cost will be $5.00 per person. Please sign the sheet on the Information Table if you plan to participate.

Enjoy Working with Children?
A Sunday School teacher-partner is needed beginning in September for the grade 2-3 class. Please consider joining our dedicated team! Speak with Pat McMillan if you are interested.
Clean Water Project
The Sunday School children earned $178.00 for the clean water project through PWRDF for the Pikangicum Reserve. Thank you to our children and their parents for supporting this meaningful giving project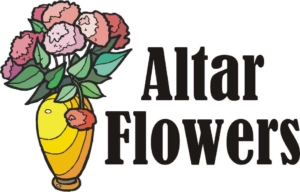 Flowers and Candle
Those interested in putting flowers on the altar or lighting the sanctuary candle should check the black binder on the Information Table for available dates.
Vacation Bible School
The VBS volunteer sign-up sheet can be found in St. Mark's Hall. Adult leaders are needed for Bible storytelling, crafts and snack preparations; all sections are planned. Our St. Mark's VBS runs from Augist 21-25 from 9:00 – noon. Students in grade 7 and up are welcome to sign up as Crew Guides! Please help us make VBS Hero Central 2017 a success!
Hero Central, our Vacation Bible School, offers a programme of worship, music, crafts and stories for children from kindergarten to grade six. Read about VBS 2017 and register your child for this exciting week.
Thanks to all of the VBS volunteers who attended the Meet and Greet last Thursday. We are ready for take-off toward being Heroes for God!
Thank you to everyone who has so generously signed the Vacation Bible School Wish List in St. Mark's Hall to supply materials and food items for this free programme. There are only a few items needed to borrow. Check the list before you leave today to see if you can help!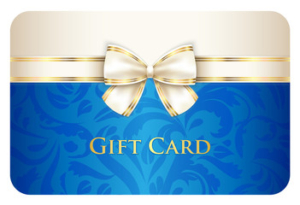 Gift Cards – A Fundraising Initiative
Orders for gift cards for the fundraising programme are going to be placed every Monday. Check out the information on the poster and stop by the Information Table to pick up a list of retailers or talk with one of the members of the fundraising committee and consider placing an order.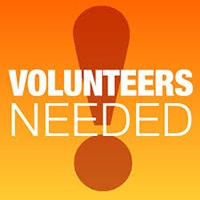 Volunteers Needed
The St. Mark's Christian Generosity Team is planning a programme for this fall to help the people of St. Mark's grow in their relationship with Jesus through the use of the time, talents and finances that God has entrusted to us. In late September, we will require a team of volunteers to distribute the programme packages to members of the congregation. The material will include information about St. Mark's and a pledge card for members to voluntarily make a commitment to support the mission and ministry of our church. If you believe that good stewardship is about generosity of time, talents and treasure and can help by distributing some of the packages to some of our members that live near you, contact the church office. More information and a list of deliveries will be available in September.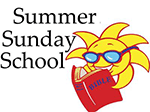 Summer Sunday School
Thank you to everyone who has volunteered to teach a mini Sunday School lesson this summer. All spots have been filled..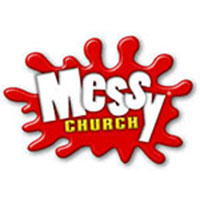 Messy Church
Messy Church is a ministry that brings the gospel to families who cannot attend formal services on Sunday mornings. All-age sessions take place on the second Friday of each month in the church halls and focus on Bible story themes. The programme provides theme-related activities and crafts, a short worship celebration with prayer, music and story-telling, the sharing of a hot meal, and significantly, kids and adults work together in every aspect. Please share this information with others. Hope to see you there!
Visit our Messy Church Page for more information.
From The Rt. Rev. Barbara Andrews, Bishop Suffragan, Anglican Parishes of the Central Interior/Territory of the People
Thank you for your thoughts and prayers during this wearisome time in the Central Interior of BC. At this time, all of our efforts are put into immediate response to those communities which have been most directly impacted by the fires. Other communities are evacuation centres and our people are working hard to assist those of our neighbours who are displaced. There has been lots of lost property but until some of the major fires are out and the smoke clears we will not know the full extent of the loss and where we will need to help out. If you or your community is looking to support us you may do so in the following ways:
Pray for us.
Donate to the APCI Fire Fund. Monies that are donated to this fund will be allocated toward helping the parishes and individuals effected by the fires. If an individual or parish donates to this fund, they will receive an income tax receipt for their donation. Cheques should be made payable to the Anglican Parishes of the Central Interior and marked "Fire Fund" and sent to the Diocesan Office at 360 Nicola Street, Kamloops, BC V2C 2P5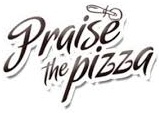 Musicians Needed
Volunteer musicians are needed for Praise and Pizza at Grace Church, Brantford. Once per month on the first Saturday of the month, there is a short worship provided for the needy, hungry, homeless and lonely followed by an amazing dinner. Please call Helene at Grace Church (ext. 21) to volunteer. Ext 21. The next worship and meal is on October 7, 2017.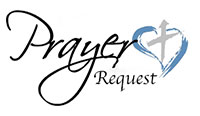 Prayer List
Each Sunday, we pray for individuals for whom prayers have been requested by members of our parish family. We have a short term list (4 weeks) and a long term list (6 months). As members of our parish family, we join with you to remember the needs of your loved ones. Names can be added to the prayer list by filling out a request form found in the pews. Please keep us up-to-date on the needs of those on our prayer list.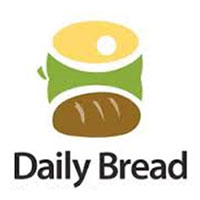 An Update for the Daily Bread Dinners
Could you give some time to help others? Perhaps weekly or alternate weeks? One volunteer is needed to help with food prep from 2:00 – 4:00 and two persons to help with dishes and clean up from 5:00 – 7:00. Call Dave Johnston at Grace Church (ext. 22) to volunteer. Dinners will start up again September 6, 2017.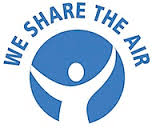 Scented Products
Due to the health concerns arising from exposure to scented products, we ask that all who enter our building be considerate of those in our parish family who experience scent sensitivity. Chemicals in the fragrances can trigger reactions such as respiratory distress, headaches, nausea and skin irritations. Your cooperation is appreciated to accommodate their health concerns.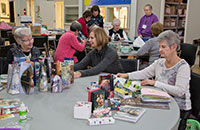 Cambrie's Little Boxes
If you have been wondering what to do with greeting cards that you have received throughout the year, you might want to consider donating them for a worthy cause. A group in Brantford meets one day a week at Grace Church to make boxes to sell to support cancer related charities. The old greeting cards are used to decorate the boxes. The boxes sell for 50 cents each and 100% of the proceeds goes to cancer charities. You can support this group by adding your used greeting cards to the box on the Information Table. Your support is greatly appreciated.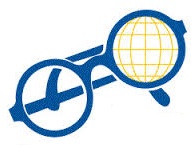 Used Eye Glasses
St. Mark's will be sending over 400 pairs of used eye glasses to Africa for those in need.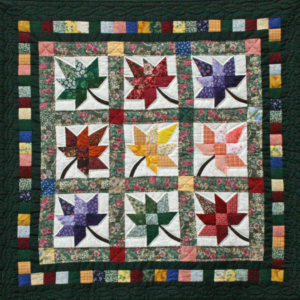 Material Required
We have received a request from a group of ladies who meet at Faith Lutheran Church each Tuesday from 9:30 – 3:00. This group makes quilts and sundresses from sheets (including flannel), pillowcases, tablecloths, drapes, etc. for those living in refugee camps. All contributions can be left in the box by the Information Table. Additional helpers are also welcome. More information is available from Anne Porr at 519-754-0753.
Flower and Candle Chart
There are still numerous opportunities available for those who would like to remember loved ones/special occasions by putting flowers on the altar or by lighting the sanctuary candle. Information brochures and sign up sheets are available in the black binder at the Information Table.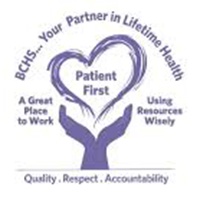 An Important Change in the Brant Community Healthcare System
Following a review of their privacy policies, the BCHS will only permit clergy to access patient information if clergy have the consent of the patient or family and have requested a visit. This change was effective Wednesday, January 18, 2017. Previously clergy were able to review patient lists according to faith group based on patient admission records, which was often how we clergy discovered our parishioners were in hospital. What this now means is that if you or a family member know you will be in BGH or find yourselves there, and would like a visit, either a family member or you will need to contact the parish office with the request (519-752-6451 or office@stmarks.on.ca). Whilst it places another task on the patient or family, the change is one already in place in many other hospitals in Southern Ontario, and reflects the commitment of our health care system to protect their patients. They recognize that not all patients want their faith communities to be aware of their hospitalization. The Spiritual Care department at BCHS has temporarily increased the hours of its Part Time Casual Chaplains to help with the transition. Please feel free to contact John Arthur, BCHS Lead Chaplain, or Tim if you have any questions.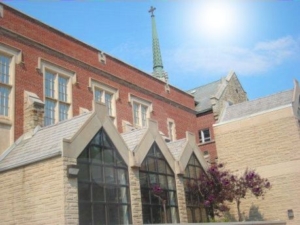 Licentiate in Theology
Are you…
Seeking deeper understanding of faith in this world?
Contemplating Ordained Ministry as priest or deacon?
Or simply interested in further education for personal development?
Take the opportunity to deepen your knowledge through courses toward the new pre-degree diploma program at Renison College, the Licentiate in Theology. Flyer is available here.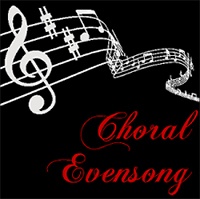 Choral Evensong
During the academic year, St Paul's Cathedral Choir sings Choral Evensong at St. Paul's at 4:00 p.m. on the third Sunday of each month.
This evening service uses the traditional language of Archbishop Thomas Cranmer's Book of Common Prayer. Choral Evensong resumed Sunday, January 15th.