Upcoming Meetings and Gatherings in our Parish
Chi Rho – Tuesday March 13th at 7:30 p.m.
Mid Week Morning Eucharist – Wednesday March 14th at 10:00 a.m.
Women's Book Study – Wednesday March 14th at 1:30 p.m.
Parish Visitor Team Meeting – Wednesday March 14th at 2:00 p.m.
Prayer Shawl Meeting – Wednesday March 14th at 3:30 p.m.
Lenten Book Study – Wednesday March 14th at 7:00 p.m.
Confirmation Preparation Classes – * The next class will take place on Thursday March 22.
Choir Rehearsals – Thursday, March 22nd: Chime Choir at 6:30p.m. and Worship Choir at 7:00 p.m. * There will be no Children's Choir rehearsal on Thursday March 15th. Regular rehearsals for this choir will resume on March 22nd.
Youth Meeting – Sunday March 18th at 2:00 p.m.
Men's Group – Monday March 19th at 9:30 a.m.
Visit our Calendar of Events page for a full listing of activities at St. Mark's.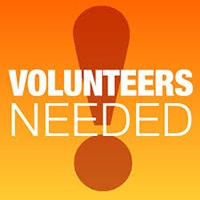 Greeters Needed
Greeters are needed to cover the additional services during Holy Week. If you are available to help, please check the list on the Information Table and sign up to help welcome those attending our services.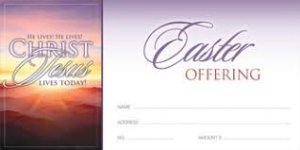 Easter Offering Envelopes
Offering envelopes for Easter were included in the mailing with the tax receipts for 2017. Additional envelopes will be available at the back of the church.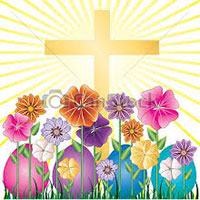 Easter Flowers
As part of our Easter celebration, we invite you to use one of the envelopes in the pews marked 'Easter Flowers' to give thanks or to remember your loved ones by adding flowers to our Easter Garden. Completed envelopes may be placed on the collection plate. See Anne Walker or Mary Ogilvie for more details.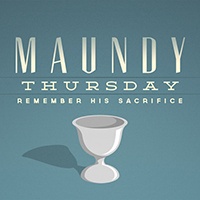 Maundy Thursday Dinner
In preparation for the dinner on March 29th for Maundy Thursday, a list of ways that you can help has been posted in St. Mark's Hall. This is an all-parish event and we need to enlist the help of our members to provide this meal. We traditionally serve a meatless meal of vegetable lasagna, mac'n cheese, salad, rolls and a cake for dessert to celebrate with the Life in the Eucharist class. There are many positions available from setting up tables to cleanup at the end of the evening. Please check to see if there is some way that you can participate in this annual Holy Week event.
If you plan to attend the dinner, please add your name to the list on the Information Table and include the total number in your party.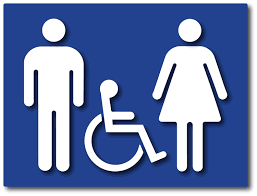 Accessible Washroom Update
After approval of a motion at Vestry to convert one of our washrooms to an accessible/family washroom, we are moving forward with the renovation under the leadership of Duane Bower. The stalls and plumbing fixtures in the women's washroom by the back door have been removed and electrical work has been completed to provide electricity for the door opener, door lock, emergency light and assist button. Every attempt is being made to complete the renovation in a timely manner.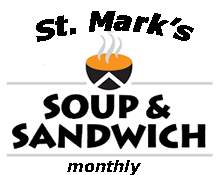 Soup and Sandwich Lunches
The next soup and sandwich lunch is on Sunday, March 25th. Sign up sheets are available on the Information Table for those who are interested in making soup for the March lunch. Help is also needed to make sandwiches during the 10:30 service, serve and cleanup following the lunch. Please consider getting involved in this fellowship event.

Messy Church
The next Messy church gathering will be on Friday, March 9th from 5:00-7:00 p.m. The theme – Lent: A Chance to Change! The season of Lent gives us a chance on the inside how to be better people for God.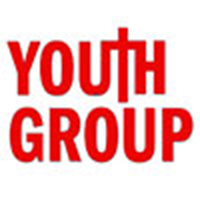 March Break Youth Sleepover
Our next Youth Group meeting will begin at 7:00 p.m. on Friday, March 9th and will go until 11:00 a.m. on Saturday, March 10th. Permission slips are on the bulletin board outside the Parish office. Please bring a drink and a snack to share. If you are unable to sleep over, please join us for as long as you are able.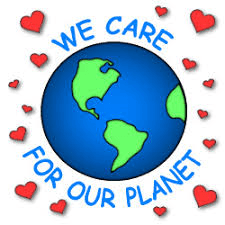 Give it up for the Earth
During the Season of Lent, prayerfully consider our Anglican 5th Mark of Mission: to strive to safeguard the integrity of creation and sustain and renew the life of the earth. One way you might do this is by participating in the Give it Up For the Earth campaign offered by Citizens for Public Justice (CPJ). You can do this at home by going to www.cpj.ca/pledge or you can pick up a pledge card or participate online in St. Mark's Hall between February 11th and March 25th. All cards will be delivered by CPJ to Hon. Catherine McKenna, Minister of the Environment and Climate Change as a reminder that Canadians, in particular people of faith, care about the future of our planet.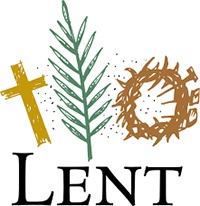 Lenten Resources
Are you looking for additional Lenten resources? Please click here to find additional resources for this very special time of year. There are also additional Lenten resources at the back of the church and on the information desk.

Lenten Book Study
St. Mark's will be offering a 5-week book study beginning Wednesday, February 28th from 7:00 – 9:00 p.m. This book study will explore areas of prayer as a source of life, a source of joy, a source of light, a source of wholeness and a source of love. Those interested should contact the church office by telephone or email to add their name to the list of participants.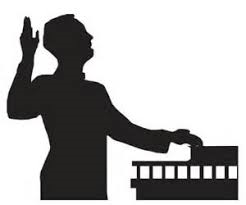 Brant-Norfolk Evangelism & Discipleship Workshop
Information for Churchwardens, Lay Delegates, Mission & Ministry Plan Team
Friday 20th April and Saturday 21st April 2018
Murray Henderson (Wycliffe College)
At Trinity Simcoe
'Every member witness'
Murray will help churches assess their present attitudes towards Christians sharing their faith with friends, family, neighbours and colleagues. They will also learn how to share, simply and respectfully, what their faith means to them.
It would involve a full day 9:30 till 4, that would do the last three modules of a five module programme. That means the first two would be pre-work in our congregations.
Brant-Norfolk & Oxford Evangelism Training Event
Contact the Church Office if you are planning to attend.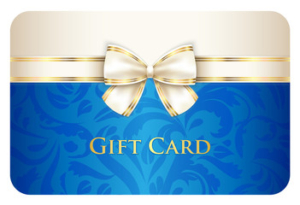 Gift Cards – A Fundraising Initiative
Orders for gift cards for the fundraising programme are going to be placed every Monday. Check out the information on the poster and stop by the Information Table to pick up a list of retailers or talk with one of the members of the fundraising committee and consider placing an order.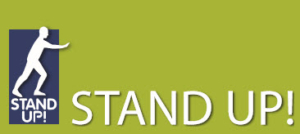 Stay on your Feet
Join us on Tuesday, March 6th at 7:00 p.m. as we learn to stay on our feet through muscle strengthening, improving balance and maintaining good nutrition. Trish Barlow, from Stand Up, will talk about ways to prevent falls as we age. Any age is welcome. It is never too early to start or too late to begin falls prevention.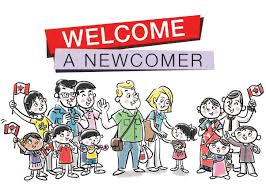 New to St. Mark's?
If you are new to our parish and would like to be added to our parish list, please pick up a parishioner information form from the Information Table or at the back of the church, fill it out and return it to the church office or add it to the collection plate on Sunday morning. If you have requested church envelopes, check the table at the back of the church. Sunday School envelopes are available on the table as well.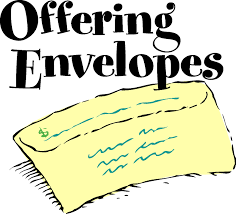 Offering Envelopes for 2018
There are still a few sets of church offering envelopes for both weekly and monthly contributors for 2018 to be picked up. The envelopes can be found in St. Mark's Hall (coffee room). Pre-authorized donation forms are also available on the Information Table for those interested in this method of giving.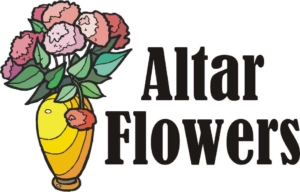 Flowers and Candle
The Candle and Flower charts are in the black binder on the Information Table. Information pamphlets are also available. You may sign on any of the available spots.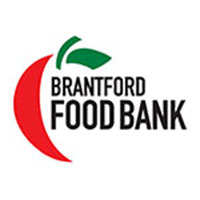 Food Bank Donations
Requested food items include prepared pasta, pasta sauces and dry pasta. In 2017, St. Mark's donated over 2,240 lbs. of non-perishable food items to the Food Bank.
Thank you to the Apostles Group who have faithfully delivered our contributions to the Brantford Food Bank and the Daily Bread Dinners during the past year.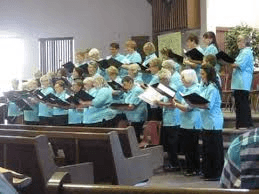 Charity Concert
The Brant County Singers, with special guests from Girl Guides Canada, will be putting on their Annual Charity Concert on Saturday, March 3rd at Hope Christian Reformed Church (64 Buchanan Cres.) at 7:00 p.m. in support of Saint Vincent de Paul – A Bed for Every Child. There will be a free will offering.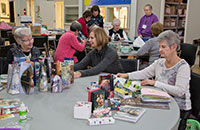 Cambrie's Little Boxes
When the holiday comes to an end and you are gathering up the greeting cards that you have received throughout the year, you might want to consider donating them for a worthy cause. A group in Brantford meet one day a week at Grace Church and make boxes to sell to support cancer related charities. The old greeting cards are used to decorate the top of the boxes. The boxes sell for 50 cents each and 100% of the proceeds goes to cancer charities. You can support this group by adding your used Christmas and everyday greeting cards to the box on the Information Table.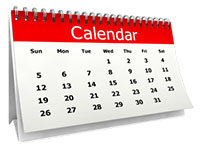 Church Calendars
Calendars for 2018 are available in St. Mark's Hall during coffee hour. Still only $5.00! Check out this beautiful calendar.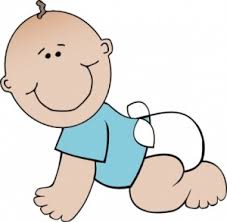 Your Help is Needed
Help the members of Bethel Christian Reform Church make diapers for little babies' bottoms overseas by donating your used flannelette sheets. Please place your donation in the laundry basket in the hallway. Thank you!