Worship Committee Meeting – Sunday, March 17 at 12:00 p.m.
Men's Group Meeting – Tuesday, March 19 at 9:00 a.m. at Angel's Diner
Parish Council Meeting – Tuesday, March 19 at 7:00 p.m.
Life in the Eucharist Parent Meeting – Sunday, March 24 at 12:00 p.m.
Messy Church Core Team Meeting – Tuesday, March 26 at 4:00 p.m.
Soup & Sandwich Lunch – Sunday, March 31 after the 10:30 service
Cooking Angels – Monday, April 8 at 5:00 p.m.
NOTE: The roast beef dinner originally scheduled for Saturday, March 23rd has been postponed until May 11th.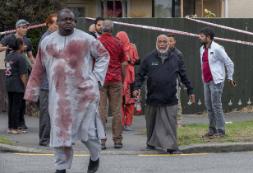 Praying for Christchurch
Religious and community leaders gathered at the Brantford Mosque on Friday to pray for those killed and wounded in the two Mosque attacks in New Zealand.
Tim Dobbin, Rector of Brantford's St. Mark's Anglican Church and Gerald Fisher of the Hamilton Jewish Federation were among those who attended the special prayer service conducted by Imam Abu Noman Tarek of the Brantford Mosque.
Read the story in the Brantford Expositor
.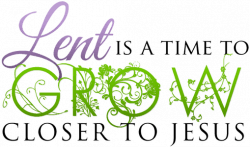 Lent Resource
Lent is now upon us and with that comes the opportunity to grow closer to Jesus and closer to God. One way we can do that is by opening ourselves up to learning more about Jesus and God through the Bible. Below you will find a link to a fabulous resource called 'The Bible Project'. Each week will we share a new video with you which will help you learn about the Bible and all about the life of Jesus Christ.
Please click this link to see this week's video, 'Literary Styles in the Bible'. This week we explore how reading the Bible wisely requires that we learn about the ancient literary styles used by the biblical authors. These writers expressed their ideas and claims through a variety of different type of literature, and this video will explore why it's important to tell them apart so we can hear their message on their terms.
Preparing for Easter
Easter Flowers – As part of our Easter celebration, we invite you to use one of the envelopes in the pews marked "Easter Flowers" to give thanks or to remember your loved ones by adding flowers to our Easter Garden. Completed envelopes may be placed on the collection plate. See Anne Walker or Mary Ogilvie for more details. Envelopes are also available on the little table at the back of the church and on the Information Table.
Making Palm Crosses – You are invited to make Palm Crosses on Wednesday, April 10th at 1:00 pm. No experience needed! Please bring a pair of scissors. If you are not available at this time but would like to make some at home, please see Mary Ogilvie. If you are planning on attending, please sign up at the Information Table.

From the Youth Group
Thank you for all the donations towards our Rock-a-Thon Challenge. We were able to collect $1000 for the Brant County SPCA and the Donkey Sanctuary of Canada.
For our next project, we will be selling Easter goodies this year. Order forms will be made available shortly and goodies will be available for pick up on Sunday, April 7th and 14th.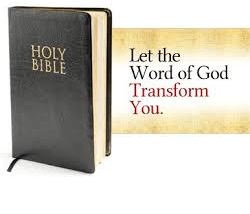 10:30 am Service Readers Schedule
It will soon be time to prepare the schedule for readers for this service. New readers are always welcome. Along with a schedule, readers are given a copy of their reading and new readers are provided with resource material to help them prepare. Please check with Mary Ogilvie (the lady with the clipboard!) or the office for more information. Current readers are encouraged to let Mary know of any time you will not be available from May to the end of October.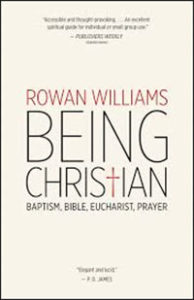 New Book Study
A New Book Study hosted by Rev. Bob Schroeder & Rev. Margaret Shortell will take place on four successive Tuesdays including May 7, 14, 21 and 28 from 1:30 p.m. – 3:00 p.m. Join us as we discuss Rowan Williams' book 'Being Christian'. This book has been described as accessible and thought-provoking…..and an excellent spiritual guide for individuals and groups. Rowan Williams served as the 104th Archbishop of Canterbury 2002-2012 and was a recent speaker in the Diocese of Huron.
Please sign up by April 14th to ensure that you get a book. The cost is $15.00.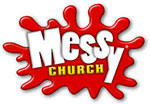 Messy Church
Thank you to all who volunteered to make our Messy Church programme on Friday evening such a success! We have some lovely prayer blankets, wellness cards and a cheque for those connected with Ronald McDonald House, Hamilton. Thanks to Deb Belowitz for organizing delivery with Daughter Shauna, for our donations.
Soup and Sandwich Lunches
Soup and Sandwich Lunches will be held on January 27th, February 24th and March 31st. In order to run these lunches, we need volunteers to make soup, sandwiches and clean up. A sign up sheet is available on the Information Table. Please consider taking part in providing some help for this well-attended fellowship event.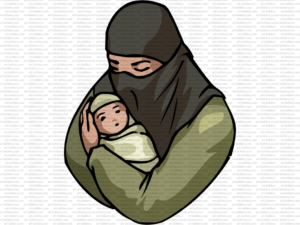 Baby News
The arrival of our Iraqi Refugee family has been delayed. Marwah gave birth to a healthy baby boy on February 10th in Jordan. The family is hoping to receive their revised exit visas in the next six weeks. Continued prayers are appreciated.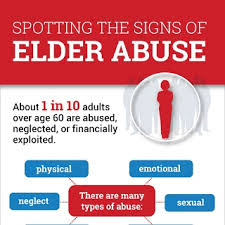 "It's Not Right"
How You Can Identify Abuse and Help Older Adults at Risk

The St. Mark's Health Council is sponsoring a presentation by Brant Elder Abuse Awareness Committee about recognizing different types of abuse and how to respond. This presentation is for older adults and their neighbours, friends and families. The presentation originally scheduled for Wednesday, February 27 was POSTPONED because of weather. A new date will be published in the near future. If you would like more information please contact Debbie Belowitz.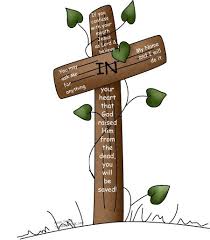 Deanery Children's Event
The Deanery Children's "Leap into Lent" programme is to be held on Sunday March 10th from 10:30 a.m. until 12:00 p.m. in Munro Hall. Our Sunday School children will welcome Deanery Friends to a program especially designed to learn the true meaning of Lent.
Children will discover through various hands-on activities that Lent is a time of preparation for Easter; Lent is a time when we work to change some of our daily patterns of living to become closer to God! Parish children are welcome to bring a friend!
Lenten Book Study
The Mystery of God
Our Lent course delves more deeply into the mystery of God, seeking to rediscover what it is that draws us so deeply in our search for God. We will follow Jesus through the Lenten readings, allowing him to draw us, in love and wonder, into the mystery of God's plan of salvation. Our course begins on Wednesday, March 13th at 7:00 p.m. at Grace Anglican Church which located at 4 Pearl Street. Cost is $5.00.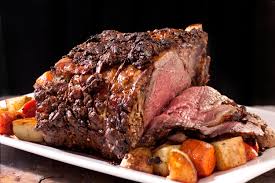 Annual Dinner Event – POSTPONED
A roast beef dinner evening originally scheduled for Saturday, March 23rd has been postponed until Saturday, May 11th. The meal will include a 3 course meal (salad, roast beef with Yorkshire pudding and dessert along with a glass of wine or grape juice and tea and coffee. Tickets are now available for this event and can be purchased in the office.
Tickets are $30.00 each.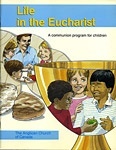 Life in the Eucharist Classes
Every year at St. Mark's, we provide Communion Classes for children to learn about what it means to receive the Eucharist. We invite all children between the ages of 7 to 11 to attend the course, Life in the Eucharist, to grow in spiritual understanding through activity-based learning. The program will take place over two dates as follows:
Saturday, March 30th from 10:00 a.m. to 12:00 p.m.
Saturday, April 6th from 10:00 a.m. to 12:00 p.m.
A brief parent meeting will be held on Sunday, March 24th in the Lounge following the 10:30 a.m. Worship Service for a program overview and to pick-up the "Life in the Eucharist" workbook.
Program leaders this year are Ven. Tim Dobbin and Mrs. Pat McMillan. You are welcome to join the children at these sessions to support your child in the learning process. The workbook is for you and your child to work through together, for at-home reinforcement between sessions.
Our celebration of First Communion will be on Thursday, April 18th at 7:00 p.m. (Maundy Thursday) when we traditionally celebrate Jesus' Last Supper. There will also be a pasta dinner and a special cake at 6:00 p.m. this same evening to celebrate this occasion.
At the beginning of the service, the children will be presented with a Communion Certificate. You are welcome to invite family and friends to be with you for the dinner and service.
For more information, please contact the church office at 519.752.6451 or by email at office@stmarks.on.ca.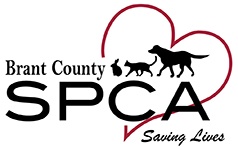 SPCA Meaningful Giving Project for February & March
Our Sunday School K-3 children and members from St Mark's are being asked to donate supplies to the Brant SPCA during the months of February and March. We will be working alongside the Rock-a-thon involving our Gr. 4-6 classes and Rock Solid Youth, by doing our part in gathering much needed SPCA Wish List supplies. Much needed supplies include canned kitten/cat food, old towels/blankets, kitty litter, old/new cat toys and dog toys, paper towels, liquid detergent, disinfectant wipes, & gift cards to local stores selling pet supplies. Donations can be placed in the large marked box in St Mark's Hall. Pets play a large part in the lives of many of our families. What is important to a great many people is important to God too. Thank you for reaching out!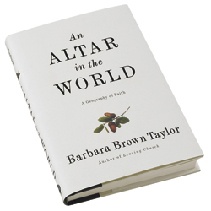 Rev. Bob Schroeder and Rev. Margaret Shortell's book study 'An Altar in the World' has now finished to rave reviews! If you were unable to make the book study but would like to read the award winning book, the office has 3 copies for sale. The cost of the book is $20.00. Please see Christine in the office if you would like to purchase one.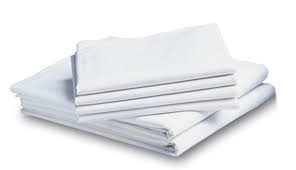 Sheets & Pillowcases Needed
There is a need for single fitted bedsheets, pillowcases and blankets for a family member in Northland Gardens who is gravely ill. If you have any single fitted sheets, blankets (that can easily be washed) and pillow cases that you no longer need, we would love for you to please consider passing them along to the family. The family is also looking for any form of video recorder so that the ill family member may record their thoughts and wishes so that they may pass those memories along to their children. The video recorder could be an old digital camera or old cell phone that you are no longer using that has video camera capability.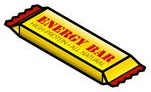 Energy Bar Boost
Thank You to members of the congregation for your generous donations of energy bars for children at Northland Gardens. During January and February we have collected over 480 bars. Donations will resume on an at needed basis.
Eyeglass Donations
Thank you to the community of St. Mark's for all your donations of eyeglasses and sunglasses. Over the last few months we have been able to collect 168 pairs of glasses, 48 sunglasses and 70 cases. Please continue to save glasses for Africa ~ optometrists will check the prescription and the glasses will be in uses again for those in need.
Food Safety Course
If you have your food handler certification, could you please let the office know? We would like to have some people complete this course which is offered by the Brant County Health Unit. It can be taken in person or online. There is a $40 charge for the course and the certification is good for five years. Given the amount of food we prepare and enjoy at church, we think it wise to have people educated in food safety. If you would be interested, please let Christine in the office know.
The Bible Challenge
The Bible Challenge is a resource designed to help you read the Bible daily. The Challenge is to read the entire Bible over the course of a year. Each day the website will offer a daily reading from the Old Testament, the New Testament, a Psalm and a Proverb. Dedicate about 15 minutes each day to spend time in God's Word. Go to www.thebiblechallenge.org to read or listen to the daily readings. The Scripture lessons are taken from the English Standard Version (ESV). If you miss a day, you can access the prior day's readings by clicking the dates in the calendar on the right hand side. Enjoy!
Flower and Candle Charts
The Flower and Candle charts for 2019 are available in the black binder on the Information Table. Please feel free to sign on any available spot. If you would like more information, check the brochure on the Information Table or speak with Mary Ogilvie.
A Message from the Northland Gardens Breakfast Programme
Hi Tim,
On behalf of Northland Gardens Resource Centre, Brantfacs and myself, I would like to say a huge thank you to you, all of the staff and volunteers at St. Mark's and the congregation of St. Mark's for all of your generous donations to our community.
As you know the breakfast program serves breakfast to 50 children at Northland Gardens 3 days a week. The funding we receive for the breakfast allows 60 cents per child per breakfast .The extra funding we have received from St. Mark's allows us to purchase the extras we otherwise wouldn't be able to afford. The growing price of food really limits what we are allowed to purchase within the guidelines of the program. I have been able to purchase things such as watermelon, grapes, pineapple, fresh vegetables, cheese, dip and the disposable containers for the dip, as well as food for sandwiches. I am also looking into serving milk once a week.
The children are very grateful. I had one little guy come in last week very excited to have sandwiches as Mom had to stretch her groceries for him and his 3 siblings that day.
I would also like to thank you for the extra help with one specific family at Northland Gardens. Their whole world has been turned upside down over the last 6 weeks. They have been appreciating the extra support from everyone.
Thank you for all you do and making a difference!
Robyn Berardi RECE
Brant Family and Children's Services
Gift Cards – A Fundraising Initiative
Did you know that you can financially support St. Mark's by buying your gift certificates through us? For every purchase of a gift certificate (& these are your everyday stores…Zehrs, Shoppers, gas, Tim Hortons etc.) St. Mark's receives a % back from the retailer & you receive the full amount of the gift certificate you ordered. Store listings & order forms can be found on the Information Desk.
New to St. Mark's?
If you are new to our parish and would like to be added to our parish list, please pick up a parishioner information form from the Information Table or at the back of the church, fill it out and return it to the church office or add it to the collection plate on Sunday morning. If you have requested church envelopes, check the table at the back of the church. Sunday School envelopes are available on the table as well.
Food Bank Donations
Thank you for the generous donations for the food bank to date. Contributions can be added to the shopping cart by the parking lot door to help support those in need of assistance.