Upcoming Meetings and Gatherings in our Parish
Please note that the church office will be closed on Monday, May 21st in recognition of Victoria Day.
Midweek Eucharist Wednesday, May 23rd at 10:00 a.m.
Sunday School Barbeque and Games Sunday, June 24th
Messy Church Core Team Meeting Tuesday, May 29th at 4:00 p.m.
Visit our Calendar of Events page for a full listing of activities at St. Mark's.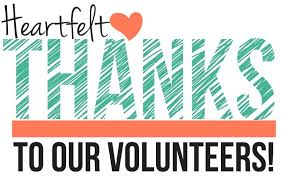 Thank You
Thank you to all those who volunteered at Messy Church on Friday night. Without your continued support by setting up and taking down tables, manning craft tables, preparing meals, washing dishes and cleaning up, this programme would not be so successful. Thank you for all that you do!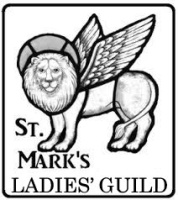 Ladies' Guild Celebration
St. Mark's Ladies' Guild is celebrating its 65th year of service to the people of St. Mark's by inviting you to join the current members for lunch with this group of amazing women! We will meet at Red Lobster on Thursday, May 24th at noon. Please sign the list on the Information Table. Rides are available.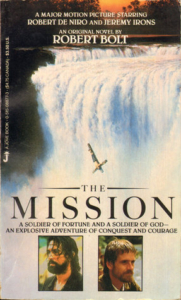 Film Night
St. Mark's will be hosting a film night on Thursday, May 31st beginning at 6:00 p.m. The Mission, written by Robert Bolt, is a 1986 British period drama film about the experiences of a Jesuit missionary in 18th-century South America. Those interested in attending should sign the sheet on the Information Table.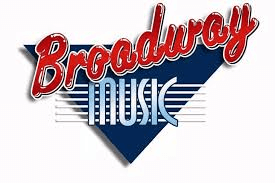 Broadway Music
The Brant County Singers and The Brant Men of Song present an evening of Broadway music featuring selections from The Sound of Music, Oklahoma, South Pacific, Miss Saigon, Annie and Rent. Two concerts will be held: Saturday June 2nd at Hope Christian Reformed Church (64 Buchanan Cres., Brantford) and Saturday June 9th at Caledonia Baptist Church (401 Argyle St. S., Caledonia). Both concerts begin at 7 p.m. and are Freewill Offerings.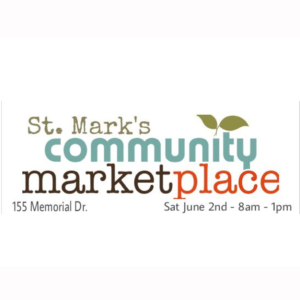 St. Mark's Community Marketplace
Saturday, June 2nd – 8:00 a.m. – 1:00 p.m.
The St. Mark's Community Marketplace will take place on Saturday, June 2nd from 8:00 a.m. to 1:00 p.m. At the Marketplace, we will offer inside space and tables to crafters and vendors for $25 plus a donation of their product and $15 for those wishing to sell garage sale or Mom to Mom items outside with their own table. This event will run rain or shine.
The event is open to parishioners and the wider community now. Please contact the office today or see Sharon Bliss and Kim McClelland. Let your friends, family and neighbours know about this great opportunity so they too can take advantage of a large community event sure to attract many people.
We are also looking for some help! There is a sign-up sheet on the Information Table. We will contact you before the event to let you know how you can assist.
Please Note: We will only accept donations of gently used children's toys, books and puzzles for the Sunday School's table at the Marketplace. We will not accept any other garage sale items this year – consider renting a space yourself or join up with a friend!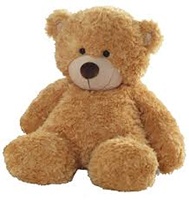 Teddy Bear Picnic
It's our Teddy Bear Picnic time again for toddlers and those beginning JK.
Bring your favourite teddy bear or stuffy along with a family member to our Teddy Bear Picnic.
There will be teddy bear games, stories, songs & treats.
RSVP to office@stmarks.on.ca or 519-752-6451.

Save the Date
St. Mark's Vacation Bible School, Shipwrecked – Rescued By Jesus, will be held on August 20th – 24th for children in JK-Gr.6. Volunteers in grade 7 and up are welcome to be crew leaders. Registration forms are available in the church office and on our website. Details will follow.

Time and Talent for Hire




A St. Mark's Fundraising Event!
Do you have a talent or service to offer others in our parish community? Why not use your talent or service to help raise money for our church as well as create a fun atmosphere of community and stewardship!
Your talent could be teaching someone to knit or crochet, painting, scrapbooking, pet sitting or dog walking, gardening, wood working, yard clean up, cooking your favourite dish, car detailing, or dedicating a day long experience in your area of enjoyment and/or expertise. You never know how many others have been wanting to get into your field of expertise but never knew how to get started!
If you would like to be a part of this amazing community experience for St. Mark's, we are asking all those who are interested and would like to offer their time and talent to please submit their name and a short a description of their talent/time that you are offering.
Please have your information in to the office by Friday, April 27th.
Each person's time/talent will go up for auction for four weeks beginning Sunday, April 29th. At the end of the 4 weeks, the highest bidder will win your time and talent.
For further information please speak with any member of the Fundraising Committee (Christine (in the office), Jamie Corke, Heather MacDonald Moore, Melissa Minshall or Steve Collett).

Messy Church
The next Messy church gathering will be on Friday, June 8th from 5:00-7:00 p.m.
The theme – Stock up your Heart with the Fruits of the Spirit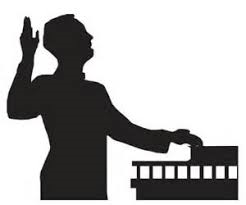 Brant-Norfolk Evangelism & Discipleship Workshop
Information for Churchwardens, Lay Delegates, Mission & Ministry Plan Team
The following Evangelism Training Events are being offered for the Deanery of Brant-Norfolk. Workshop details can be provided through the St. Mark's office. Please contact our church office if you are interested in attending.
A Brant-Norfolk Evangelism and Discipleship Workshop will be held on April 20th and 21st from 9:30 – 4:00 at Trinity Simcoe led by Murray Henderson from Wycliffe College. Lunch will be provided.
A Brant-Norfolk and Oxford Evangelism Training Event will be held at Trinity Simcoe on June 16th from 10:00 – 4:00 p.m. led by Shawn C. Branch. Lunch will be provided.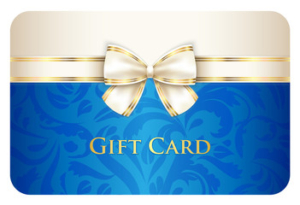 Gift Cards – A Fundraising Initiative
Orders for gift cards for the fundraising programme are going to be placed every Monday. Check out the information on the poster and stop by the Information Table to pick up a list of retailers or talk with one of the members of the fundraising committee and consider placing an order.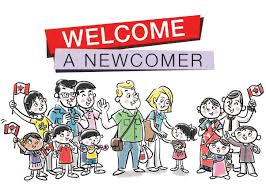 New to St. Mark's?
If you are new to our parish and would like to be added to our parish list, please pick up a parishioner information form from the Information Table or at the back of the church, fill it out and return it to the church office or add it to the collection plate on Sunday morning. If you have requested church envelopes, check the table at the back of the church. Sunday School envelopes are available on the table as well.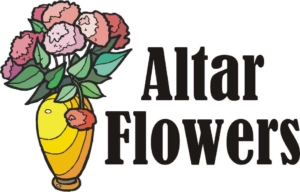 Flowers and Candle
The Candle and Flower charts are in the black binder on the Information Table. Information pamphlets are also available. You may sign on any of the available spots.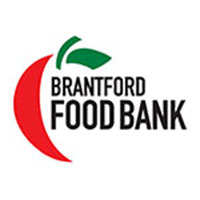 Food Bank Donations
Requested food items include prepared pasta, pasta sauces and dry pasta. In 2017, St. Mark's donated over 2,240 lbs. of non-perishable food items to the Food Bank.
Thank you to the Apostles Group who have faithfully delivered our contributions to the Brantford Food Bank and the Daily Bread Dinners during the past year.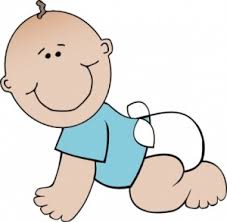 Your Help is Needed
Help the members of Bethel Christian Reform Church make diapers for little babies' bottoms overseas by donating your used flannelette sheets. Please place your donation in the laundry basket in the hallway. Thank you!