Men's Group ~ Monday, November 19th at 9:30 a.m.
Parish Council ~ Tuesday, November 20th at 7:00 p.m.
Alpha Week 10 ~ Wednesday, November 21st at 6:30 p.m.
Rock Solid Youth ~ Sunday, November 25th at 7:00 p.m.
Visit our Calendar of Events page for a full listing of activities at St. Mark's.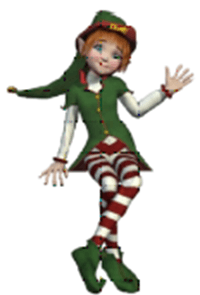 Holly Jolly Faire – Thank You
Holly Jolly was a huge success! We had fun, fellowship, good eats and sweets, and some of us got our Christmas shopping started. Thank you to all of those who organized, created, baked, cooked and helped out setting up, selling and cleaning up afterwards. So far we have collect just shy of $6,000.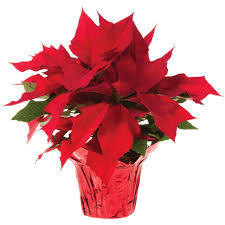 Poinsettia Sales
Poinsettias can be ordered starting on Saturday November 10th at the Holly Jolly Faire and will continue until December 2nd.
6 Inch Pots are $15.00 – Available in Red or White
8 Inch Pots are $25.00 – Available in Red or White or Jingle Bells (Speckled)
Poinsettias can be picked up December 16th or December 23rd ~ Just in Time for Christmas
Please see Jody and the Youth after each service to order.

The Spirit of St. Mark's
Our next newsletter will be published December 2nd. Please have any items that you would like published in our next newsletter to Anne by November 27th.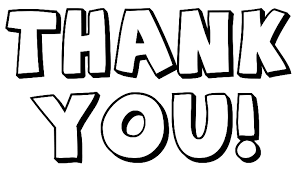 Words of Thanks
THANK YOU goes out to our member Ron Robb for his dedication to our Sunday School. His special programs for the children on All Saints Sunday and Remembrance Day provided wonderful Christian learning opportunities for youth and staff.
THANKS ALSO to Ron and our other Messy Church volunteers for your help this past
Friday to strengthen the Rainbow Connection within our parish families.
THANK YOU to our congregations for providing Christmas gifts for Northland Gardens children to purchase for Dad/Grandpa; your donations will help provide extra funds for The Breakfast Program at community housing complexes.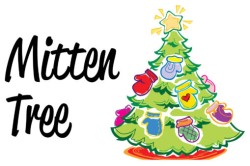 Mitten Tree @ St. Mark's
Give children the gift of warmth this Christmas. Decorate our tree with mitts, socks, hats and neck warmers. All items are donated to the Christmas Basket Program.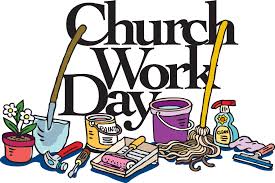 Yard Cleanup – POSTPONED DUE TO WEATHER
More information available soon.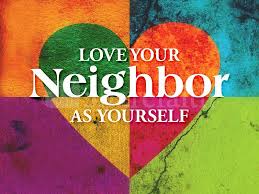 A Message from the Northland Gardens Breakfast Programme
Thank you so much for your generosity of helping to support our breakfast program at Northland Gardens. The breakfast program operates every Tuesday, Wednesday and Thursday from 7:45-8:15 a.m. and runs on the school year calendar (meaning, no breakfast is offered during the Christmas holidays, March Break, summer). Since the space is so small, our breakfast is a grab and go style. Our current funding for the breakfast program is through Brant Food for Thought and we receive approximately $0.80 per child. Which as you can imagine, is difficult to feed a child a healthy breakfast with all the food groups for such a short amount. We currently have 57 children registered – most of them attend on a regular basis.
With your contribution, we will be able to purchase more expensive items to help supplement breakfast. For example, fruit is typically more expensive during the winter months. With your support we will be able to purchase fruit beyond apples and banana's – i.e. grapes. We will also have more flexibility as to how we can stretch our dollars so that we can provide a healthy and yet tasty breakfast for the children.
Please pass along our deepest thanks and appreciation to your congregation for being such caring and helpful neighbours. You really have no idea as to how much this will help and how meaningful it is to the Northland Gardens community, but also to us. Without amazing partnerships we would never be able to do what we do. THANK YOU!!!!
Leigh Savage
Community Development Manager with BFACS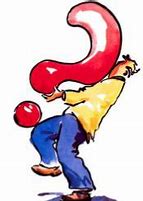 Alpha Programme at St. Mark's
For 11 weeks beginning on Wednesday, September 19th.
6:30 – gather
6:45 – dinner
7:15 – short film
7:45 – discussion groups
Alpha is a series of interactive sessions exploring the basis of the Christian faith.
To register, complete the online registration form located here.
Food
Whether it's a group of friends gathered around a kitchen table, or a quick catch-up over coffee, food has a way of bringing people together. It's no different at Alpha. All sessions start with food, because it's a great way to connect, relax and build friendships.
Talk
The talks are designed to be engaging and inspire conversation. Usually around 30 minutes long, they explore the big issues around faith and unpack the basics of Christianity, addressing questions like "Who is Jesus?", "Why and how do I pray?" and "How does God guide us?"
Discussion
Probably the most important part of any Alpha: the chance to share thoughts and ideas about the talk without being corrected or judged. There's no obligation to say anything; it's an opportunity to hear from others and contribute your own perspective.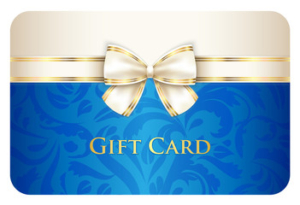 Gift Cards – A Fundraising Initiative
Gift Cards are back for the Holiday Season!! Do you buy gift certificates for people on your Christmas list? Did you know that you can financially support St. Mark's by buying your Christmas gift certificates through us? For every purchase of a gift certificate (& these are your everyday stores…Zehrs, Shoppers, gas, Tim Hortons etc.) St. Mark's receives a % back from the retailer & you receive the full amount of the gift certificate you ordered. Store listings & order forms can be found on the Information Desk. Orders are due in to Christine at the office by Monday, December 3rd at 12:00 p.m.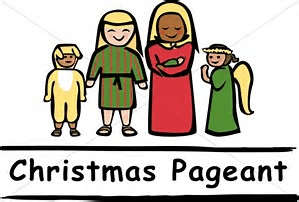 Children's Ministry
Our practices for "Jesus Born Today" will take place during part of our class time from now through to rehearsal December 15th at 10:00 a.m. Thank you to parents for ensuring consistent attendance of children. A letter to parents regarding details of roles will be sent home next Sunday. The pageant will take place during 10:30 a.m. worship on Sunday, December 16th.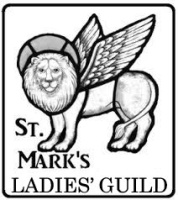 Ladies' Guild Pre-Advent Lunch
Join us on Thursday, November 22nd at 12:00p.m. at Red Lobster, 67 King George Road for a great lunch and some fellowship. All women of the parish welcome. Sign up sheet on the Information Table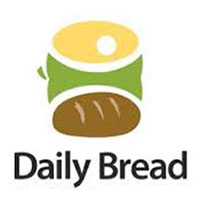 Daily Bread
It has been our tradition to provide support to each client at the Daily Bread Christmas dinner at Grace Church and this year we would like to provide gift bags for the over 200 clients that attend Daily Bread. For several years, members of our parish have generously supported this outreach program. All monetary donations can be made through your church envelopes.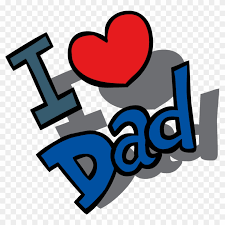 A Neighbourly Gesture
Northland Gardens staff and volunteers are setting up a Christmas shopping centre for children in the community housing apartments to shop for their families. Coins spent for shopping will be used for the breakfast programme.
We would like to donate items for Dad or Grandpa; these items might include mitts, gloves, wool hats, ball caps, shoe shine kits, socks, etc. Pleas note that toiletries, mugs and candy are already available. The items listed may be purchased at Dollar stores. A basket near the Information Table will be set up to collect items donated by us. Pat McMillan will deliver the donations on November 19th.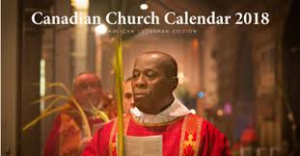 Church Calendars Available
2019 Canadian Church Calendars are available in St. Mark's Hall during coffee hour. Still only $5.00! Check out this beautiful calendar.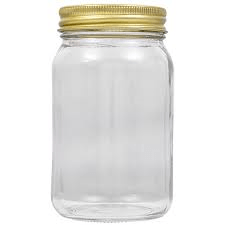 Canning Jars
Do you have extra canning/mason jars that you no longer need? The organizing team for the Holly Jolly Faire is looking for 250ml and 500ml jars. If you would like to donate your jars, please drop them off at the church office during the week or on Sunday mornings.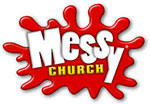 Messy Church
Year four of our Messy Church programme started again in September. In order to run this well-attended evening, we need help! On the bulletin board in St. Mark's Hall, there is a list of a variety places where volunteers can pitch in. Take a look at the list and see if there is a spot where you can make a contribution.
Visit our Messy Church page for more details.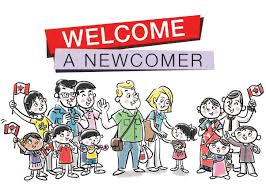 New to St. Mark's?
If you are new to our parish and would like to be added to our parish list, please pick up a parishioner information form from the Information Table or at the back of the church, fill it out and return it to the church office or add it to the collection plate on Sunday morning. If you have requested church envelopes, check the table at the back of the church. Sunday School envelopes are available on the table as well.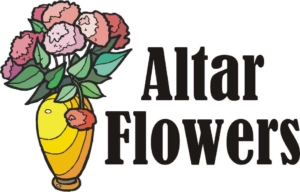 Flowers and Candle
The Candle and Flower charts are in the black binder on the Information Table. Information pamphlets are also available. You may sign on any of the available spots.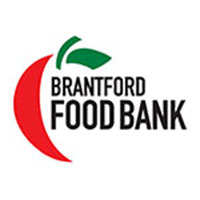 Food Bank Donations
Thank you for the generous donations for the food bank to date. Contributions can be added to the shopping cart by the parking lot door to help support those in need of assistance.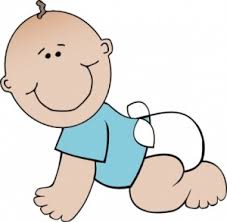 Your Help is Needed
Help the members of Bethel Christian Reform Church make diapers for little babies' bottoms overseas by donating your used flannelette sheets. Please place your donation in the laundry basket in the hallway. Thank you!