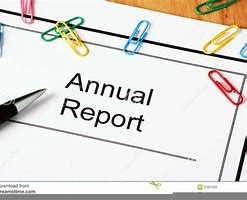 Vestry Reports
Group leaders are reminded that all material for the Vestry Report needs to be emailed to Anne Walker no later than January 15th. Our Vestry Meeting is on February 2nd.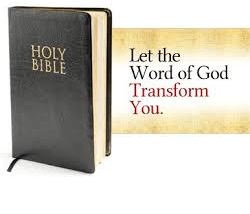 Readers List
It will soon be time to prepare the 9:00 a.m. readers list. If you are not on the list but would like to be, or if you are on the list and are not available on certain dates, please let Mary Ogilvie know.
Offering Envelopes
Offering envelopes for 2020 are now available for pickup here at St. Mark's. Monthly and pre-authorized donor envelopes are also available. If you currently do not hold church envelopes and would like some, please let the church office or Anne Walker know.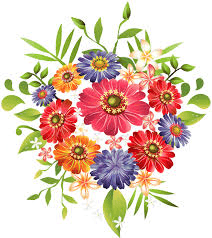 Flower and Candle Charts
The signup sheets for altar flowers and the sanctuary candle for 2020 are now available in the black binder on the Information Table. Please feel free to signup for any available week and remember to include your telephone number. You will be contacted by the church office for your dedication.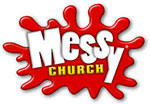 Messy Church
Our Next Messy Church will take place Friday, January 10 from 5-7 p.m.
Theme: Wonder Stories
Trouble Sleeping?
As we age, our sleep often changes in both quality and duration. We seek solutions that are numerous and varied from exercise to medications. Trish Barlow will provide an interactive presentation on what influences our sleep and what is outside of our control. Join us on Monday, January 20 at 4:00 p.m., followed by dinner at 5:00 p.m. There is no cost but donations will be accepted for dinner.
A Note about Bulletin Announcements
If you or your group would like an announcement in the bulletin, it should be submitted to the church office by Tuesday evening for inclusion in the bulletin the following Sunday.  Also, if you would like an announcement highlighted at the end of the 10:30 service, please see the designated announcer for the day at the Information Table prior to the service.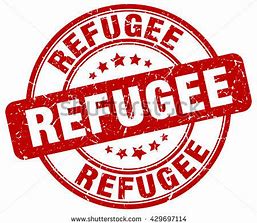 Refugee Family Update
It is now about six weeks since the Bhebhe family arrived in Canada. They are a lovely family and so appreciative of everything that we have done and are doing for them. They are very happy in their apartment and especially with all the furnishings and donations of household items. It has been a busy few weeks helping them settle in and going to appointments. There have been appointments for immigration, for health cards, for registering for school, for ESL assessment, doctor's and dentist's appointments and just learning how things work here in Canada. Michael, the youngest, is attending grade 8 at Central School. Thando, 18, is still sorting out where he is going to go to school. He was in second-year University in Namibia but not sure if he can transfer to a university here and of course there isn't enough money to do that at the moment. Bennet, who was a journalist, and Winnie, who was a teacher, are both still trying to determine what their best path to work might be. Please continue to remember the family in your prayers.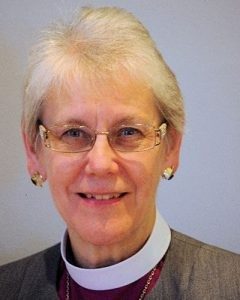 Bishop Linda Nicholls named Primate
Bishop Linda has been elected as the new Primate of the Anglican Church of Canada.
Same-sex Marriages Permitted in Huron as of August 1, 2019
Bishop of Huron released a statement on July 18 authorizing the availability of marriage to same-sex couples starting August 1, 2019 as a pastoral local option under the following guidelines:
Same-sex marriages will be permitted in parishes where the priest and the Parish Council have considered this matter and agreed that the parish will do so.
Any parish desiring to do so will write a letter to the Bishop requesting permission – signed by the priest (rector/incumbent) and the Wardens and including a description of the consideration taken by the Parish Council.
No parish is required to offer same-sex marriage in their location.
Clergy already have provision by canon to refuse to perform a marriage for reasons of conscience.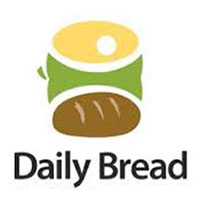 Daily Bread Volunteers Needed
The Daily Bread Dinners volunteers gather each Wednesday in the lower level kitchen/hall of Grace Anglican Church. Together, the aim is to provide nutritious, appealing and cost-efficient dinners in a safe, warm, non-judgmental, and friendly environment. The diverse, and often vulnerable clients, come from different walks of life. Last year, we served over 5,500 dinners. As volunteers, we appreciate the relationships and friendships that form as we work together to achieve our goal. Please contact Lil Paul if you would like to help.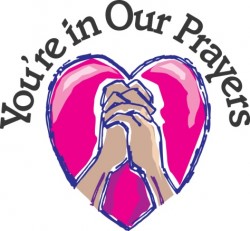 Pray for the Amazon
Please pray for the Diocese of Amazonia and all of Brazil as the ongoing fires in the Amazon threaten the rainforest and many lives, especially the indigenous people of that area.
A Special Message from Bishop Marinez ~
We face the worst wave of fires in seven years; For two weeks, forests and jungles have been burning in flames in the northern states, spanning Acre, Para, Amapá, Amazonas, Rondonia, Mato Grosso and Mato Grosso do Sul, including areas of the Amazon and Pantanal. 4 of these states are part of the Diocese of Amazônia. The fires have already reached the triple border between Brazil, Bolivia and Paraguay, consuming more than 20,000 hectares of vegetation, yesterday was a fire day in the Amazon and have suspicions are that these burns are criminal, dry weather and strong wind helped spread the flames, there are many suspicions about those responsible for these actions and the total silence of the presidency of the republic on the subject draws the attention. The amount of smoke in the air is so great that in southern and southeastern states of Brazil the day has turned night into a smokescreen, the air is unbreathable in many cities, an unprecedented devastation.
None of our communities have been hit directly, but we are all suffering from seeing the Amazon burn. Your prayers are welcome, and publicizing these facts on social media will greatly help to pressure the government to take investigative and accountable action.
Thank you for your affection and support!
As Bishop Marinez requests – please pray for the country and the people of Brazil.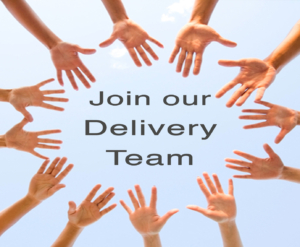 Delivery Team
We currently have a group of parishioners who deliver parish newsletters to members of our parish. In the Fall, we plan to have an additional information package to send out and could use a few extra people on this team. If you are able to help, speak with Anne Walker after church.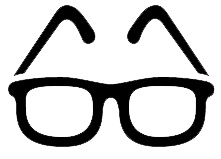 Eye Glasses – An Update
We have just sent off 545 pairs of glasses. Eye professionals in the different areas determine the prescription of the lenses and distribute them to people in need. (Eye glasses can also be left with your doctor and we will pick them up.)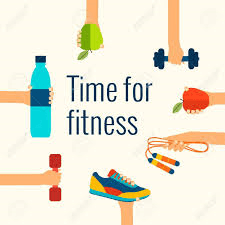 Gentle Fitness for Older Adults
St. Mark's announces its partnership with Barlow Wise Moves Gentle Fitness for Older Adults, Monday and Wednesday at 3:00 pm. Focus on balance, strength and stretching with the aim to make activities of daily living easier. Chairs will be available if needed.
Information and Registration will take place on Monday, September 9 at 3:00 p.m.
Cost
Mondays and Wednesdays $4.50 X 14 = $63,
Mondays only $4.50 X 6 = $27,
Wednesdays only $4.50 X 8 =$36
or Drop In Fee $5.00

The Anglican Journal
Dear Fellow Parishioners,
The Anglican Journal is in the process of asking its readers to confirm their subscription, having discovered that a large number of those to whom we currently mail the Anglican Journal (in most cases accompanied by a diocesan paper) no longer reside at the address to which we are mailing As a result, the publisher of the Anglican Journal is at risk of wasting thousands of dollars each month, and tonnes of newsprint. Since there is no way for people no longer residing at an address to "opt out" of receiving the papers at that address, our only option was to ask each subscriber to confirm their subscription. We have reached out now for several months in the Journal, and similarly in the diocesan papers, and the number of confirmations is lower than we had expected. While this may truly represent an accurate number of those who wish to receive the print edition of the Journal and their diocesan newspaper, it may also be that further encouragement would lead to more confirmed subscriptions.
In order to ensure that all subscribers who would like to continue receiving the paper(s) are able to do so, we are asking you to help. Please see below for the various ways that you can confirm your subscription.
Thank You Kindly
Call : 1-866-333-0959
or Email: yes@national.anglican.ca
The Bible Challenge
The Bible Challenge is a resource designed to help you read the Bible daily. The Challenge is to read the entire Bible over the course of a year. Each day the website will offer a daily reading from the Old Testament, the New Testament, a Psalm and a Proverb. Dedicate about 15 minutes each day to spend time in God's Word. Go to www.thebiblechallenge.org to read or listen to the daily readings. The Scripture lessons are taken from the English Standard Version (ESV). If you miss a day, you can access the prior day's readings by clicking the dates in the calendar on the right hand side.  Enjoy!
Flower and Candle Charts
The Flower and Candle charts for 2019 are available in the black binder on the Information Table. Please feel free to sign on any available spot. If you would like more information, check the brochure on the Information Table or speak with Mary Ogilvie.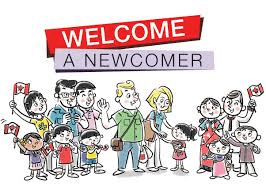 New to St. Mark's?
If you are new to our parish and would like to be added to our parish list, please pick up a parishioner information form from the Information Table or at the back of the church, fill it out and return it to the church office or add it to the collection plate on Sunday morning. If you have requested church envelopes, check the table at the back of the church. Sunday School envelopes are available on the table as well.
Food Bank Donations
Thank you for the generous donations for the food bank to date. Contributions can be added to the shopping cart by the parking lot door to help support those in need of assistance.