Upcoming Meetings and Gatherings in our Parish
Men's Group Meeting – Monday, November 20th at 9:30 a.m.
Messy Church Core Team Meeting – Tuesday, November 21st at 4:00 p.m.
Parish Council Meeting – Tuesday, November 21st at 7:00 p.m.
Midweek Eucharist – Wednesday, November 22nd at 10:00 a.m.
Brant Anglican Study Series – Wednesday, November 22nd at 7:00 p.m.
Rehearsals: Children's, Chime, Worship Choirs – Thursdays at 4:30, 6:30, 7:00 respectively
Youth Group Meeting – Friday, November 24th at 7:00 p.m.
Visit our Calendar of Events page for a full listing of activities at St. Mark's.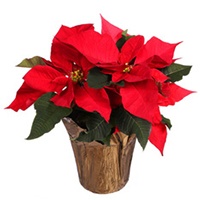 Poinsettias
This year, poinsettias are available for sale for your home or to be left in the church. Red or white plants are available in 6 inch containers for $10 or in 8 inch containers for $20. Payment by cash or cheque is needed at the time of purchase. Orders are due by December 3rd for delivery on December 10th and/or December 17th.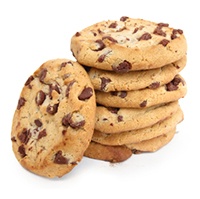 Cookies for Seniors
Again this year, we invite all families in the parish to bring in 2 dozen cookies to help the Ladies' Guild fill containers to give to our seniors at the Senior Lunch on December 13th and delivered to those who are not able to attend. Cookies may be brought to the church on Sunday, December 10th or from 9:00 a.m. to 1:00 p.m. on December 11th or 12th, or before 9:30 a.m. on December 13th.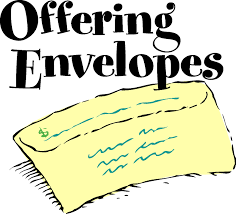 Offering Envelopes for 2018
Near the beginning of December, offering envelopes will be available for pickup.
If you do not have envelopes and would like a set, speak with Anne Walker after the service today.
Preauthorized donors will be issued a few numbered envelopes to be used if they wish to make special donations. A full set of envelopes is also available up request.
If you would like to change your method of giving, please contact Anne Walker.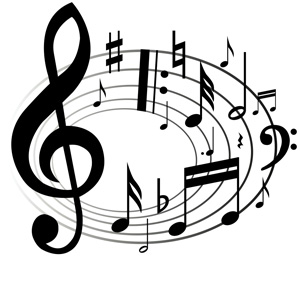 St. Mark's Family Concert
Friday, December 1, 2017 at 7:00 p.m. at St. Mark's Church featuring the Children's Choir, the Chime and Worship Choirs Enjoy a fun concert for the whole family with refreshments following the concert. If you are interested in helping by providing food for after the concert, please speak to Alison Clark or Sylvia Learn.

Truth and Reconciliation
Window to the Future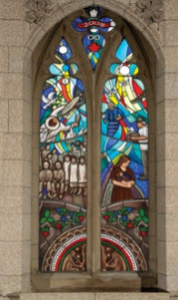 Our eyes are drawn to Ottawa, where the challenges of reconciliation have been proclaimed as a national commitment. This video journey ushers us into the forum of the hopes for a new future and a new relationship. We are presented with an invitation to fresh possibilities – for others and for ourselves; all citizens of Canada. Come to St. Mark's Anglican, 155 Memorial Drive, Brantford, at 7:00 p.m. on Tuesday, November 7. Take part in this brief exploration of learning how to walk in a new way.
Daily Readings for Treaties Recognition Week
November 5 – 11, 2017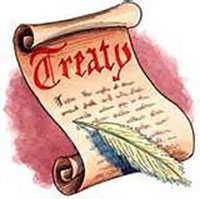 The Ministry of Indigenous Relations and Reconciliation (MIRR) has designated the first week of November as Treaties Recognition Week to promote public education and awareness about treaties and treaty relationships.
View the poster…'What's Happening This Week'
The Truth and Reconciliation Commission of Canada has stated that the adoption and implementation of the United Nations Declaration on the Rights of Indigenous Peoples (UNDRIP) is the key to genuine reconciliation between Indigenous and Settler peoples in Canada. Bill C-262 can help make that happen. Supported by a broad array of Indigenous, social justice, and faith-based organizations, Bill C-262 is an Act to ensure that the laws of Canada are in harmony with the UNDRIP. The current government has expressed support for the Declaration. Now's our chance to help them do the right thing…to help Canada take a tremendous step forward towards justice and healing. Sample postcard messages that can be sent to your member of parliament can be found at the back of the church.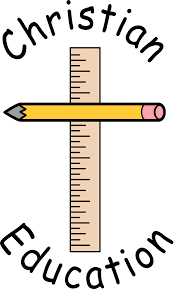 Brant Anglican Study Series
Turning to Christ is a seven-week study about learning and exploring our faith and equipping us to share what we believe with others. This series is led by Rev. Brad Johnson and Rev. Tim Dobbin and will be held on Wednesday nights beginning on October 11th at 7:00 p.m. at St. Mark's. Registration is required. Call the church office at 519-752-6451 or email office@stmarks.on.ca to reserve your spot.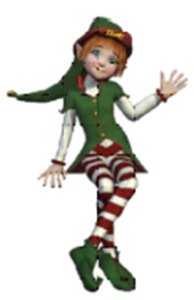 Holly Jolly Faire- Saturday, November 25
The big day will soon be here! All donations can be delivered to the church beginning on Wednesday afternoon. Baked Goods can be delivered on Friday or early Saturday morning. Those who have volunteered to man tables on Saturday are asked to be at the church by 8:30 a.m. The doors open at 9:00.
Just a reminder about your donations; we appreciate your support!
For those who like to bake or have made jams, relishes and pickles, we would greatly appreciate your donations.
Craft, knitted, crocheted and sewn items are always very popular at the Faire.
Handcrafted items and treats for pets would be appreciated as well as re-gifted and Treasure Chest items.
There is still room to sign up to set up, man tables and cleanup. Sign up sheets are in St. Mark's Hall. Setup Dates: Wednesday, November 22nd in the afternoon, and all day on Thursday, November 23rd and Friday, November 24th. On Saturday, November 25th, we need people to man tables and then clean up. Everything will be finished and put away by 2:00 p.m.
Check the sign up sheets in St. Mark's Hall to see if there is someway that you can be part of this parish event!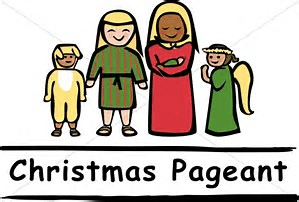 Christmas Pageant
Pageant practice will begin on Sunday, November 19th during regular class time. Children will remain in Sunday School through the 10:30 worship service for 3 consecutive Sundays. Parents are welcome to take their child in for communion and bring them back to Sunday School.
Parents are asked to please keep Saturday, December 9th open from 10:00 a.m. – noon for the children to have a pageant rehearsal and a Christmas craft session. This may be a good time for parents to get some extra time in for shopping or errands.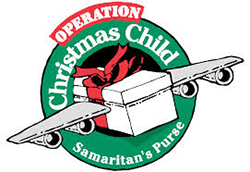 Shoebox Campaign
Thank you to Jim Howarth and his crew for their help in receiving and packing up over 1900 shoeboxes for delivery to the distributions centre.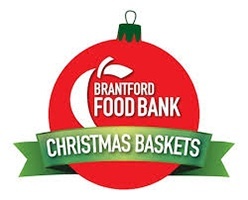 Christmas Basket Programme
The Christmas Basket Programme location has been finalized and our collection boxes have been placed in St. Mark's Hall.
One box will hold new or gently-used toys in clean, working condition and the other is for canned cranberry and/or canned fruit.
Donations of colouring/activity books and crayons, etc can be added to the large basket by the Information Table.
Volunteers are also needed at the distribution location (11 Bodine Drive) to setup, receive, sort,pack and cleanup.
Volunteers are also needed to work with the clients and deliver food baskets on delivery day. If you are interested, contact Cindy at 519-751-0000.
Volunteers are needed at St. Mark's to help transfer food and toy donations to the Distribution Centre. A sign up sheet is available on the Information Table.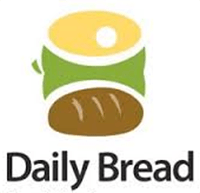 Gift Cards for Daily Bread
A huge thank you goes to everyone who has so generously supported the gift card programme. We have almost reached our goal! Currently, we have 59 gift cards from last year and funds to purchase another 111. That means, we need only 55 more to meet our goal. With your continued response, we can do it!
Soup and Sandwich Lunches
Our monthly Soup and Sandwich lunches have been scheduled for October 29th, November 26th and December 10th (Sunday School Pageant) following the 10:30 service. Your help is needed! We need soup makers as well as volunteers to make sandwiches during the service and serve the hungry patrons. A sign up list has been posted on the Information Desk. Please consider helping with this fellowship event. If you need more information, please speak with Anne Walker.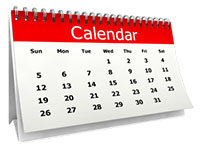 Church Calendars
Calendars for 2018 are available in St. Mark's Hall during coffee hour. Still only $5.00! Check out this beautiful calendar.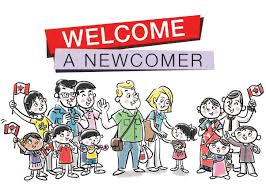 New to St. Mark's?
If you are new to our parish and would like to be added to our parish list, please pick up a parishioner information form from the Information Table or at the back of the church, fill it out and return it to the church office or add it to the collection plate on Sunday morning. If you have requested church envelopes, check the table at the back of the church. Sunday School envelopes are available on the table as well.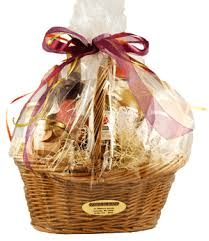 Urgently Needed
Clean, like-new baskets needed for gift basket making for the Holly Jolly Faire. Please bring them into the church office during the week or contact Vicki Corke.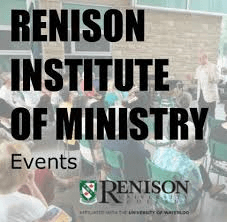 Events and Courses
Beginning in October, Renison Institute of Ministry in Waterloo is offering one-day events for individuals and parish teams focusing on liturgy, social media, theology, an Advent quiet day and a course about the New Testament or Mysticism. No previous study is required. For more information or to register, see uwaterloo.ca/cape/rim or contact Marilyn Malton at mmalton@uwaterloo or 519-884-4404 x 28628.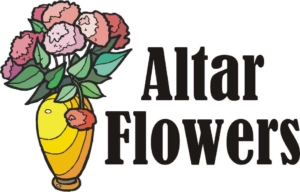 Flowers and Candle
Those interested in putting flowers on the altar or lighting the sanctuary candle should check the black binder on the Information Table for available dates.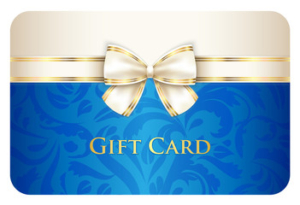 Gift Cards – A Fundraising Initiative
Orders for gift cards for the fundraising programme are going to be placed every Monday. Check out the information on the poster and stop by the Information Table to pick up a list of retailers or talk with one of the members of the fundraising committee and consider placing an order.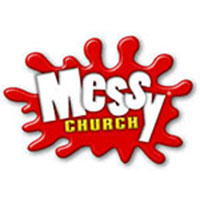 Messy Church
Thank you to our many volunteers who faithfully arrived on Friday night to help with setup, crafts, meal preparation and cleanup. You are truly appreciated. Our next Messy Church night is Friday, December 8 10th.
Messy Church is a ministry that brings the gospel to families who cannot attend formal services on Sunday mornings. All-age sessions take place on the second Friday of each month in the church halls and focus on Bible story themes. The programme provides theme-related activities and crafts, a short worship celebration with prayer, music and story-telling, the sharing of a hot meal, and significantly, kids and adults work together in every aspect. Please share this information with others. Hope to see you there!
Visit our Messy Church Page for more information.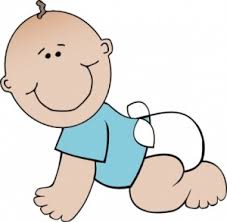 Your Help is Needed
Help the members of Bethel Christian Reform Church make diapers for little babies' bottoms overseas by donating your used flannelette sheets. Please place your donation in the laundry basket in the hallway. Thank you!
From The Rt. Rev. Barbara Andrews, Bishop Suffragan, Anglican Parishes of the Central Interior/Territory of the People
Thank you for your thoughts and prayers during this wearisome time in the Central Interior of BC. At this time, all of our efforts are put into immediate response to those communities which have been most directly impacted by the fires. Other communities are evacuation centres and our people are working hard to assist those of our neighbours who are displaced. There has been lots of lost property but until some of the major fires are out and the smoke clears we will not know the full extent of the loss and where we will need to help out. If you or your community is looking to support us you may do so in the following ways:
Pray for us.
Donate to the APCI Fire Fund. Monies that are donated to this fund will be allocated toward helping the parishes and individuals effected by the fires. If an individual or parish donates to this fund, they will receive an income tax receipt for their donation. Cheques should be made payable to the Anglican Parishes of the Central Interior and marked "Fire Fund" and sent to the Diocesan Office at 360 Nicola Street, Kamloops, BC V2C 2P5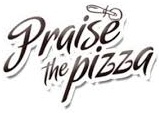 Musicians Needed
Volunteer musicians are needed for Praise and Pizza at Grace Church, Brantford. Once per month on the first Saturday of the month, there is a short worship provided for the needy, hungry, homeless and lonely followed by an amazing dinner. Please call Helene at Grace Church (ext. 21) to volunteer. Ext 21. The next worship and meal is on October 7, 2017.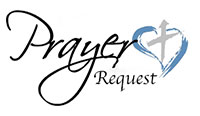 Prayer List
Each Sunday, we pray for individuals for whom prayers have been requested by members of our parish family. We have a short term list (4 weeks) and a long term list (6 months). As members of our parish family, we join with you to remember the needs of your loved ones. Names can be added to the prayer list by filling out a request form found in the pews. Please keep us up-to-date on the needs of those on our prayer list.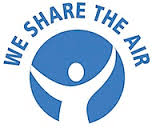 Scented Products
Due to the health concerns arising from exposure to scented products, we ask that all who enter our building be considerate of those in our parish family who experience scent sensitivity. Chemicals in the fragrances can trigger reactions such as respiratory distress, headaches, nausea and skin irritations. Your cooperation is appreciated to accommodate their health concerns.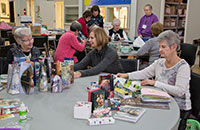 Cambrie's Little Boxes
If you have been wondering what to do with greeting cards that you have received throughout the year, you might want to consider donating them for a worthy cause. A group in Brantford meets one day a week at Grace Church to make boxes to sell to support cancer related charities. The old greeting cards are used to decorate the boxes. The boxes sell for 50 cents each and 100% of the proceeds goes to cancer charities. You can support this group by adding your used greeting cards to the box on the Information Table. Your support is greatly appreciated.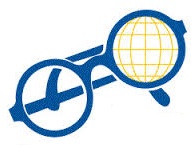 Used Eye Glasses
St. Mark's will be sending over 400 pairs of used eye glasses to Africa for those in need.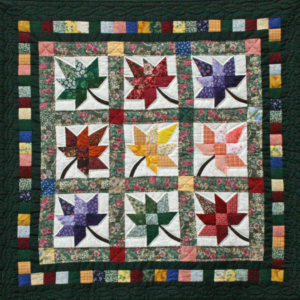 Material Required
We have received a request from a group of ladies who meet at Faith Lutheran Church each Tuesday from 9:30 – 3:00. This group makes quilts and sundresses from sheets (including flannel), pillowcases, tablecloths, drapes, etc. for those living in refugee camps. All contributions can be left in the box by the Information Table. Additional helpers are also welcome. More information is available from Anne Porr at 519-754-0753.
Flower and Candle Chart
There are still numerous opportunities available for those who would like to remember loved ones/special occasions by putting flowers on the altar or by lighting the sanctuary candle. Information brochures and sign up sheets are available in the black binder at the Information Table.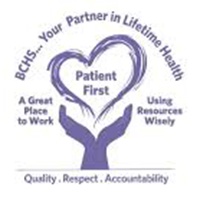 An Important Change in the Brant Community Healthcare System
Following a review of their privacy policies, the BCHS will only permit clergy to access patient information if clergy have the consent of the patient or family and have requested a visit. This change was effective Wednesday, January 18, 2017. Previously clergy were able to review patient lists according to faith group based on patient admission records, which was often how we clergy discovered our parishioners were in hospital. What this now means is that if you or a family member know you will be in BGH or find yourselves there, and would like a visit, either a family member or you will need to contact the parish office with the request (519-752-6451 or office@stmarks.on.ca). Whilst it places another task on the patient or family, the change is one already in place in many other hospitals in Southern Ontario, and reflects the commitment of our health care system to protect their patients. They recognize that not all patients want their faith communities to be aware of their hospitalization. The Spiritual Care department at BCHS has temporarily increased the hours of its Part Time Casual Chaplains to help with the transition. Please feel free to contact John Arthur, BCHS Lead Chaplain, or Tim if you have any questions.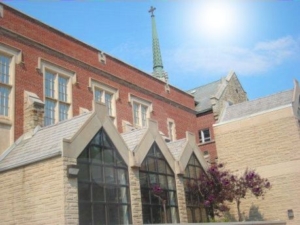 Licentiate in Theology
Are you…
Seeking deeper understanding of faith in this world?
Contemplating Ordained Ministry as priest or deacon?
Or simply interested in further education for personal development?
Take the opportunity to deepen your knowledge through courses toward the new pre-degree diploma program at Renison College, the Licentiate in Theology. Flyer is available here.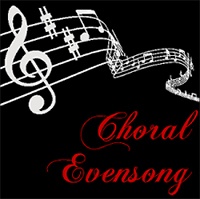 Choral Evensong
During the academic year, St Paul's Cathedral Choir sings Choral Evensong at St. Paul's at 4:00 p.m. on the third Sunday of each month.
This evening service uses the traditional language of Archbishop Thomas Cranmer's Book of Common Prayer. Choral Evensong resumed Sunday, January 15th.