Book Study ~ Tuesday, November 19th at 1:30 p.m.
Parish Council ~ Tuesday, November 19th at 7:00 p.m.
Prayer Shawl Meeting ~ Thursday, November 21st at 1:00 p.m.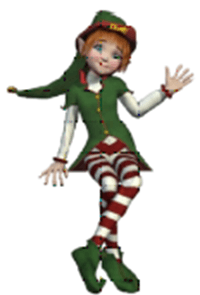 Holly Jolly Faire 2019
What an absolutely wonderful community event!  There was a wonderful vibe in the halls all morning as people stopped to shop, play the Penny Table, participate in the silent auction, have coffee or lunch and just enjoy each other's company.  The Holly Jolly Faire made around $5,000 for St. Mark's. I am very proud of the outreach that this event also does.  $132.10 went to the food bank plus a couple of bags of food; hats, mitts and gloves will go to Christmas Baskets; approximately $550 will go to the Stedman Community Hospice; and our Youth Group made $210 over and above our profit. Exact numbers will be in the Vestry Report.
Our Holly Jolly Faire is successful because of the hours of work that the different teams give.  I'd like to thank the area organizers:  Gord Eyers (Kitchen); Mary Ogilvie (Bake Table); Pat Murray (Silent Auction); Brenda Cochrane/Olga Collett (Penny Table); Vicki Corke (Gifts/baskets and crafts); Bob Strople (flowers); Wynn Allen (Black Friday); Sylvia Learn (wool); Janet Vickerman (chocolate); Christine Hazell/Kathy Dunning (preserves); and Jodi Ogilvie (Youth Group); Steve Collett (Greeter/Doorman).
I'd also like to thank all those who helped by baking, creating, setting up tables, selling, cooking, washing dishes, cleaning up, and other areas that were necessary to make our sale successful.  Many of you were at the church a good part of Friday and worked at the Faire all day Saturday.  I'd also like to thank all of you who came out to eat and shop!  This year we also had four parishioners who had their own tables.  It's nice that we were able to support them as well. They were a welcomed addition to our Faire.
One of the reasons we are so successful is because of the community support we get.  We had many wonderful items on our Silent Auction and our Penny Table because of our Community Support.  When shopping, please think of supporting at the following vendors who have supported St. Mark's.  When you are there, mention that you know that they supported us. Many of the following have been supporting us for years!
Brantford Honda, Brantford Nissan, Red Lobster, Forest of Flowers, Montana's BBQ & Bar, Long & McQuade, Canadian Automobile Club, Patricia's Ladies Wear, Wine Kitz Brantford, Grandview Flour & Feed, The Gospel Lighthouse, Walter's Greenhouse, M & M West St., Joey's Restaurants,  J.D. Hill Jewellers, Kidtastic Adventures, Bulk Barn Brantford, Michael David Fine Art Photography, Home Building Centre – King George Road, Home Hardware – St. Paul, Strodes BBQ & Deli, J.H. Young Jewellers, Stillwaters Plate & Pour – Paris, The Duke on Park, Beachcomber Culligan – Lynden Rd., The Sherwood Restaurant, Dunsdon Auto, Echo Bowl, Metro – Brantford
Once again, thank you for making the 2019 Holly Jolly Faire successful.
We certainly are the Christian family of St. Mark's. God's hands are extended through us to serve the community and beyond.
Vicki Corke and Laurie Murray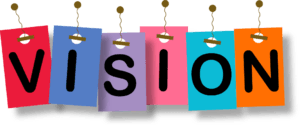 Congregational Meeting
Here's Your Opportunity for Input ~ Our next Parish Council meeting will be taking place on Tuesday, November 19th at 7:00 p.m. in St. Mark's Hall.  We would like to invite all members of the St. Mark's community to join us at this meeting for an open discussion with our Missional Coach, Ryan Sim, as we review his recent parish report and identify priorities for the coming year.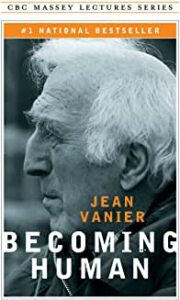 Book Study
Rev. Bob and Rev. Margaret are back for their second book study in one month. Join them in November when they read and discuss Jean Vanier's book Becoming Human. The study will take place on Tuesday, November 19th and 26th from 1:30 – 3:30 p.m. here at St. Mark's. The cost of the book is $20.00 and the sign up deadline is Tuesday, November 5th.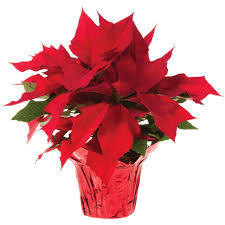 Poinsettias
Poinsettias can be ordered starting on Saturday, November 9th at the Holly Jolly Faire and will continue until December 2nd.
6 Inch Pots are $15.00 & are available in red or white.
8 Inch Pots are $25.00 & are available in red or white or jingle bells (speckled).
Poinsettias can be picked up December 15th after both services or December 23rd after 12:00 p.m.  Please see Jody and the Information Table.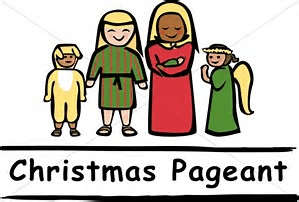 Christmas Pageant
Beginning on Sunday, November 17th, practices will begin for our pageant entitled "What Is Christmas?" There will be 4 Sundays to practise during class time & our dress rehearsal will take place on Saturday, December 14th from 10:00 – 11:00 a.m.
Please ensure that your child attends 10:30 Sunday school regularly in order to be come familiar with  the pageant story and participate more easily. A letter will go home o parents November 17th. regarding the play roles/dress and other need-to-know family Christmas events.
Our pageant will be presented on Sunday, December 15th at the 10:30 service, with soup & sandwich after (including a special guest).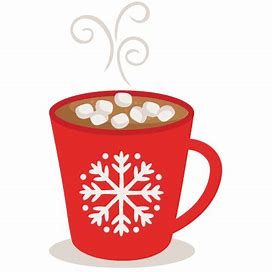 Hot Chocolate for Homelessnes
Join us on Sunday, November 24th after both services for hot chocolate and cookies brought to you by the St. Mark's Youth Group.
Donations for hot chocolate directly support homeless youth in Brantford.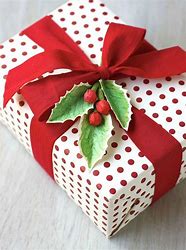 Christmas Wrapping
Do You Hate Wrapping Your Christmas Gifts?  If so, take advantage of this St. Mark's Youth opportunity to have your Christmas gifts wrapped for you. The Youth are offering Christmas wrapping on the following dates:
December 9th, 10th, 11th and 12th from 4:30 – 8:00 p.m.
December 14th from 10:00 a.m. to 2:00 p.m.
A sign up sheet is available to book your timeslot on the Information Table.
10 gifts per household
An opportunity for donations to be made to the Landsdowne Children's Centre would be appreciated on the day.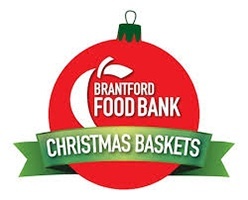 Christmas Baskets Programme 2019
Donations of colouring books and crayons can be added to the basket underneath the wooden mailboxes.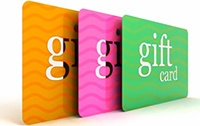 Christmas Gift Cards are Back for the Season
Order forms are now available at the Information Table to purchase gift cards for your everyday shopping. Get your Christmas shopping gift card list done early and St. Mark's will benefit! A percentage of the cost of your gift card will be given to the Church, at no cost to you! By purchasing and using your cards, you can help St. Marks ministry and outreach programs thrive. Visit the information table after the service for a list of participating local retailers and the various gift card amounts and order forms. Gift card orders are due Monday November 25th at 12:00 p.m.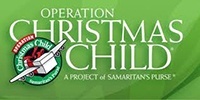 Operation Christmas Child
Volunteers are needed during the National Collection Week from Monday, November 18 through Saturday, November 23.  Other churches and organisations bring their packed shoeboxes to St. Mark's. We receive the boxes and place them in shipping cartons. The collection centre is open from 9:00 a.m. until 12:30 p.m. If you can help, please leave your contact information on the signup sheet at the information table.
Thank you,
Jim Howarth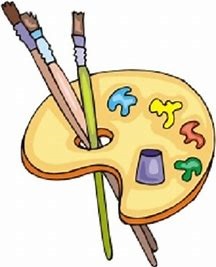 Paint Nite!!
St. Mark's is hosting a Christmas Paint Nite event on Saturday, November 30th starting at 7:00 p.m.  It will be a wintery themed painting, perfect for a Christmas gift or to add to your seasonal decor!  The cost is $45.00 per person and will include refreshments & Christmas baking.

The Spirit of St. Mark's
The next parish newsletter will go to print on November 30th. If you or your group have information to include, please send it to Anne Walker no later than November 24th.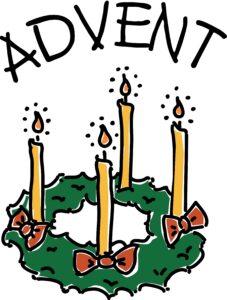 Advent Crafts
Christmas Carroll will take place on Sunday, November 24, 2019 from 1:00 p.m. to 3:00 p.m. Families with school-aged children are invited to join in an afternoon of crafts to make Advent items to enrich the days leading up to Christmas. Choose to paint a set of pine creche characters or make an Advent banner or wreath. We'll share ideas of how families can keep the Christ in Christmas in the busy days ahead.  Stay tuned for more information and a sign up list in the weeks to come, but be sure to mark your calendars ahead of time so you don't miss this event.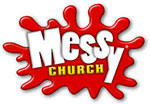 Messy Church
Our Next Messy Church will take place Friday, December 13th from 5-7 p.m.
Theme: We Celebrate God's Love starting with Christmas
Join us for a 'Christmas Around the World' pot luck dinner. Please bring a contribution to our dinner that reflects your family's heritage and traditions.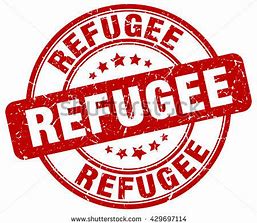 Refugee Family Update
It is now about six weeks since the Bhebhe family arrived in Canada. They are a lovely family and so appreciative of everything that we have done and are doing for them. They are very happy in their apartment and especially with all the furnishings and donations of household items. It has been a busy few weeks helping them settle in and going to appointments. There have been appointments for immigration, for health cards, for registering for school, for ESL assessment, doctor's and dentist's appointments and just learning how things work here in Canada. Michael, the youngest, is attending grade 8 at Central School. Thando, 18, is still sorting out where he is going to go to school. He was in second-year University in Namibia but not sure if he can transfer to a university here and of course there isn't enough money to do that at the moment. Bennet, who was a journalist, and Winnie, who was a teacher, are both still trying to determine what their best path to work might be. Please continue to remember the family in your prayers.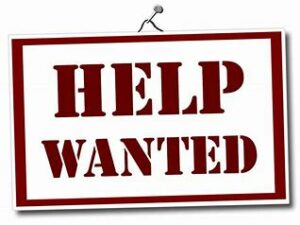 Help Wanted
Candle lighters for the Advent Wreath every Sunday in Advent, Christmas Eve and Christmas Day
Readers for services at 9:00 a.m. and 10:30 a.m. on December 22 for Lessons and Carols
Readers and Presenters for the Christmas Eve services and Christmas Day
Please indicate on the sheets on the Information Table when you will be available. See Mary Ogilvie for more details.

Sunday School
Our Sunday School program requires a volunteer to help teach the Gr.2-3 class beginning September 8th. All lessons are preplanned with follow-up activities provided. An internal police check form would need to be filled out. Teaching requirements would be every other Sunday. Please see Pat McMillan if you are interested in joining our team!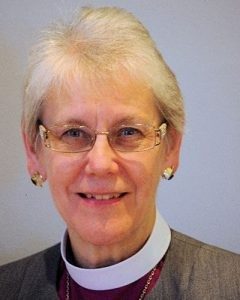 Bishop Linda Nicholls named Primate
Bishop Linda has been elected as the new Primate of the Anglican Church of Canada.
Same-sex Marriages Permitted in Huron as of August 1, 2019
Bishop of Huron released a statement on July 18 authorizing the availability of marriage to same-sex couples starting August 1, 2019 as a pastoral local option under the following guidelines:
Same-sex marriages will be permitted in parishes where the priest and the Parish Council have considered this matter and agreed that the parish will do so.
Any parish desiring to do so will write a letter to the Bishop requesting permission – signed by the priest (rector/incumbent) and the Wardens and including a description of the consideration taken by the Parish Council.
No parish is required to offer same-sex marriage in their location.
Clergy already have provision by canon to refuse to perform a marriage for reasons of conscience.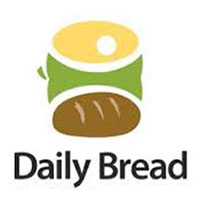 Daily Bread Volunteers Needed
The Daily Bread Dinners volunteers gather each Wednesday in the lower level kitchen/hall of Grace Anglican Church. Together, the aim is to provide nutritious, appealing and cost-efficient dinners in a safe, warm, non-judgmental, and friendly environment. The diverse, and often vulnerable clients, come from different walks of life. Last year, we served over 5,500 dinners. As volunteers, we appreciate the relationships and friendships that form as we work together to achieve our goal. Please contact Lil Paul if you would like to help.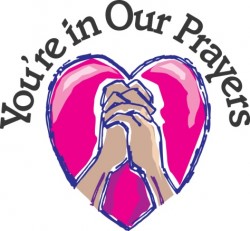 Pray for the Amazon
Please pray for the Diocese of Amazonia and all of Brazil as the ongoing fires in the Amazon threaten the rainforest and many lives, especially the indigenous people of that area.
A Special Message from Bishop Marinez ~
We face the worst wave of fires in seven years; For two weeks, forests and jungles have been burning in flames in the northern states, spanning Acre, Para, Amapá, Amazonas, Rondonia, Mato Grosso and Mato Grosso do Sul, including areas of the Amazon and Pantanal. 4 of these states are part of the Diocese of Amazônia. The fires have already reached the triple border between Brazil, Bolivia and Paraguay, consuming more than 20,000 hectares of vegetation, yesterday was a fire day in the Amazon and have suspicions are that these burns are criminal, dry weather and strong wind helped spread the flames, there are many suspicions about those responsible for these actions and the total silence of the presidency of the republic on the subject draws the attention. The amount of smoke in the air is so great that in southern and southeastern states of Brazil the day has turned night into a smokescreen, the air is unbreathable in many cities, an unprecedented devastation.
None of our communities have been hit directly, but we are all suffering from seeing the Amazon burn. Your prayers are welcome, and publicizing these facts on social media will greatly help to pressure the government to take investigative and accountable action.
Thank you for your affection and support!
As Bishop Marinez requests – please pray for the country and the people of Brazil.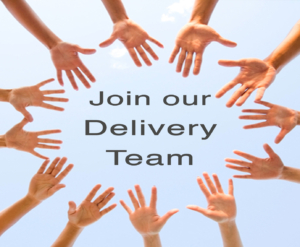 Delivery Team
We currently have a group of parishioners who deliver parish newsletters to members of our parish. In the Fall, we plan to have an additional information package to send out and could use a few extra people on this team. If you are able to help, speak with Anne Walker after church.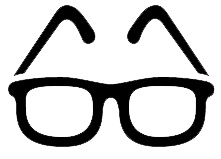 Eye Glasses – An Update
We have just sent off 545 pairs of glasses. Eye professionals in the different areas determine the prescription of the lenses and distribute them to people in need. (Eye glasses can also be left with your doctor and we will pick them up.)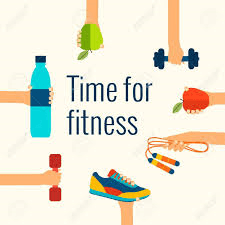 Gentle Fitness for Older Adults
St. Mark's announces its partnership with Barlow Wise Moves Gentle Fitness for Older Adults, Monday and Wednesday at 3:00 pm. Focus on balance, strength and stretching with the aim to make activities of daily living easier. Chairs will be available if needed.
Information and Registration will take place on Monday, September 9 at 3:00 p.m.
Cost
Mondays and Wednesdays $4.50 X 14 = $63,
Mondays only $4.50 X 6 = $27,
Wednesdays only $4.50 X 8 =$36
or Drop In Fee $5.00

The Anglican Journal
Dear Fellow Parishioners,
The Anglican Journal is in the process of asking its readers to confirm their subscription, having discovered that a large number of those to whom we currently mail the Anglican Journal (in most cases accompanied by a diocesan paper) no longer reside at the address to which we are mailing As a result, the publisher of the Anglican Journal is at risk of wasting thousands of dollars each month, and tonnes of newsprint. Since there is no way for people no longer residing at an address to "opt out" of receiving the papers at that address, our only option was to ask each subscriber to confirm their subscription. We have reached out now for several months in the Journal, and similarly in the diocesan papers, and the number of confirmations is lower than we had expected. While this may truly represent an accurate number of those who wish to receive the print edition of the Journal and their diocesan newspaper, it may also be that further encouragement would lead to more confirmed subscriptions.
In order to ensure that all subscribers who would like to continue receiving the paper(s) are able to do so, we are asking you to help. Please see below for the various ways that you can confirm your subscription.
Thank You Kindly
Call : 1-866-333-0959
or Email: yes@national.anglican.ca
The Bible Challenge
The Bible Challenge is a resource designed to help you read the Bible daily. The Challenge is to read the entire Bible over the course of a year. Each day the website will offer a daily reading from the Old Testament, the New Testament, a Psalm and a Proverb. Dedicate about 15 minutes each day to spend time in God's Word. Go to www.thebiblechallenge.org to read or listen to the daily readings. The Scripture lessons are taken from the English Standard Version (ESV). If you miss a day, you can access the prior day's readings by clicking the dates in the calendar on the right hand side.  Enjoy!
Flower and Candle Charts
The Flower and Candle charts for 2019 are available in the black binder on the Information Table. Please feel free to sign on any available spot. If you would like more information, check the brochure on the Information Table or speak with Mary Ogilvie.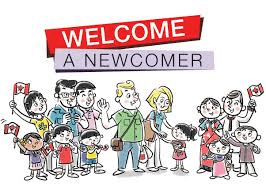 New to St. Mark's?
If you are new to our parish and would like to be added to our parish list, please pick up a parishioner information form from the Information Table or at the back of the church, fill it out and return it to the church office or add it to the collection plate on Sunday morning. If you have requested church envelopes, check the table at the back of the church. Sunday School envelopes are available on the table as well.
Food Bank Donations
Thank you for the generous donations for the food bank to date. Contributions can be added to the shopping cart by the parking lot door to help support those in need of assistance.