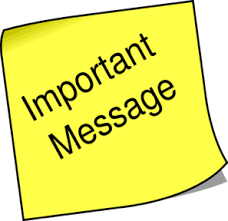 A Message from Tim
As you may know, our Diocesan Bishop, Archbishop Linda Nicholls, was elected Primate of the Anglican Church of Canada on July 14 at our General Synod in Vancouver. We are delighted for her! It does mean that our Diocese will need to elect another Bishop. While we were in New Zealand, we were informed that I was one of the nominees for our next Bishop. The election (it's called an Electoral Synod) will take place on Saturday October 26. I felt both humbled and a bit overwhelmed. After much prayer and conversation, we discerned that out of a desire to be open to the movement of the Holy Spirit and to the will of the Diocese, I would let my name stand.
You know, I trust, how content and fulfilled we are to be sharing our journey in Christ with you at St. Mark's. We would ask please for your prayers for wisdom and guidance for all the candidates, for the Diocese and for us as we enter this time of discernment as a Diocesan family.
Thanks so much.
Felicity, Sophie, Lynn and Tim.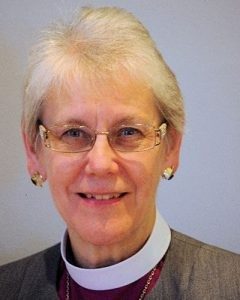 Bishop Linda Nicholls named Primate
Bishop Linda has been elected as the new Primate of the Anglican Church of Canada.
Same-sex Marriages Permitted in Huron as of August 1, 2019
Bishop of Huron released a statement on July 18 authorizing the availability of marriage to same-sex couples starting August 1, 2019 as a pastoral local option under the following guidelines:
Same-sex marriages will be permitted in parishes where the priest and the Parish Council have considered this matter and agreed that the parish will do so.
Any parish desiring to do so will write a letter to the Bishop requesting permission – signed by the priest (rector/incumbent) and the Wardens and including a description of the consideration taken by the Parish Council.
No parish is required to offer same-sex marriage in their location.
Clergy already have provision by canon to refuse to perform a marriage for reasons of conscience.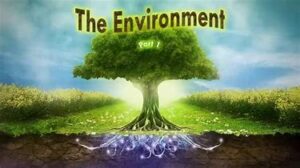 Protecting our Environment
The Five Marks of Mission are an important statement on mission. They express the Anglican Communion's common commitment to, and understanding of, God's holistic and integral mission. The mission of the Church is the mission of Christ. The Fifth is: To strive to safeguard the integrity of creation, and sustain and renew the life of the earth.
With that in mind, the 2019 Synod in Vancouver adopted the following resolutions…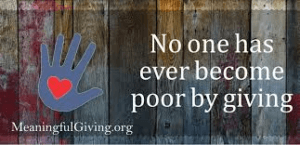 Meaningful Giving Project
Our Thanksgiving Dinner Boxes project takes place from September 15th – October 6th. The children in K – grade 1 are asked to bring in two packages of cookies or canned fruit; Gr. 2-3, two cans of vegetables or cranberries; Gr. 4-6 and Youth, two cans of tinned gravy or two boxes of instant mashed potatoes or two boxes of stuffing. We are hoping to collect enough items for 3 boxes for families within our church community undergoing particular challenges. A $25.00 food voucher will be packed into each box to purchase meat. Many thanks to the parents and children for helping out!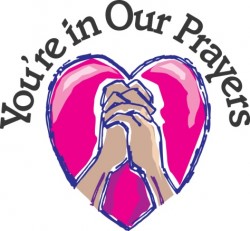 Pray for the Amazon
Please pray for the Diocese of Amazonia and all of Brazil as the ongoing fires in the Amazon threaten the rainforest and many lives, especially the indigenous people of that area.
A Special Message from Bishop Marinez ~
We face the worst wave of fires in seven years; For two weeks, forests and jungles have been burning in flames in the northern states, spanning Acre, Para, Amapá, Amazonas, Rondonia, Mato Grosso and Mato Grosso do Sul, including areas of the Amazon and Pantanal. 4 of these states are part of the Diocese of Amazônia. The fires have already reached the triple border between Brazil, Bolivia and Paraguay, consuming more than 20,000 hectares of vegetation, yesterday was a fire day in the Amazon and have suspicions are that these burns are criminal, dry weather and strong wind helped spread the flames, there are many suspicions about those responsible for these actions and the total silence of the presidency of the republic on the subject draws the attention. The amount of smoke in the air is so great that in southern and southeastern states of Brazil the day has turned night into a smokescreen, the air is unbreathable in many cities, an unprecedented devastation.
None of our communities have been hit directly, but we are all suffering from seeing the Amazon burn. Your prayers are welcome, and publicizing these facts on social media will greatly help to pressure the government to take investigative and accountable action.
Thank you for your affection and support!
As Bishop Marinez requests – please pray for the country and the people of Brazil.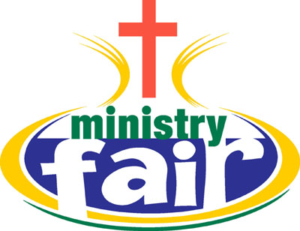 St. Mark's Ministry Fair
Join us on Sunday, September 15th following the 9:00 and 10:30 services for our annual Ministry Fair.
Here is your opportunity to find that "perfect fit"!
Talk to ministry leaders and members of various groups.
Learn more about the different ministries and groups in our parish.
Share what you love and see where you might fit in.
Ask questions and discover where God is calling you to share your Faith, Time and Talents.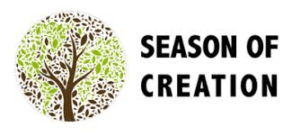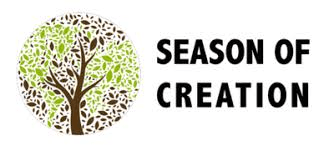 Season of Creation – A Time for Discussion
The Season of Creation presents an interesting opportunity to explore the ways in which we can seek to safeguard the integrity of God's Creation and sustain and renew the life of the earth.  The challenges and changes of the climate crisis are daunting and we have a God who has loved Creation into being and called us to care for it. We have a responsibility to live authentically the faith we proclaim.
St. Mark's will be hosting a four week discussion evening during the Season of Creation to engage in reflection and conversation about the challenges and changes of the climate crisis.  Each evening will focus on a different area with corresponding readings, a video and conversation.
Begins Wednesday September 11th for 4 Weeks
6:30 p.m. ~ Coffee & Fellowship
7:00 p.m. ~ We Begin
Please register at the office if you wish to attend.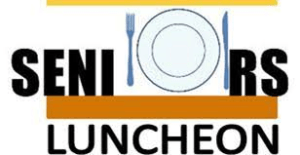 Seniors' Luncheon Planning
There will be a meeting on September 18th at 11:15, following the midweek service, for anyone who is interested in assisting with the Seniors' Luncheons. Everyone is welcome!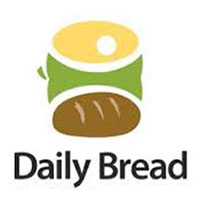 Daily Bread Volunteers Needed
The Daily Bread Dinners volunteers gather each Wednesday in the lower level kitchen/hall of Grace Anglican Church. Together, the aim is to provide nutritious, appealing and cost-efficient dinners in a safe, warm, non-judgmental, and friendly environment. The diverse, and often vulnerable clients, come from different walks of life. Last year, we served over 5,500 dinners. As volunteers, we appreciate the relationships and friendships that form as we work together to achieve our goal. Please contact Lil Paul if you would like to help.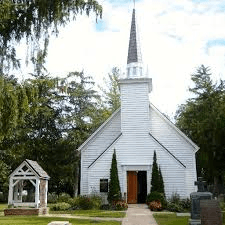 Royal Commemoration Thanksgiving Service
October 6, 2019 at 2:00 p.m.
Commemorating the 100th anniversary of the Prince of Wales visit to Mohawk Chapel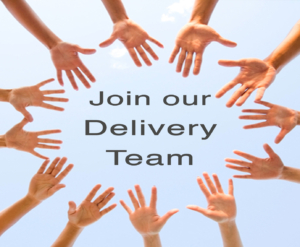 Delivery Team
We currently have a group of parishioners who deliver parish newsletters to members of our parish. In the Fall, we plan to have an additional information package to send out and could use a few extra people on this team. If you are able to help, speak with Anne Walker after church.
Eye Glasses – An Update
We have just sent off 545 pairs of glasses. Eye professionals in the different areas determine the prescription of the lenses and distribute them to people in need. (Eye glasses can also be left with your doctor and we will pick them up.)

Sunday School
Our Sunday School program requires a volunteer to help teach the Gr.2-3 class beginning September 8th. All lessons are preplanned with follow-up activities provided. An internal police check form would need to be filled out. Teaching requirements would be every other Sunday. Please see Pat McMillan if you are interested in joining our team!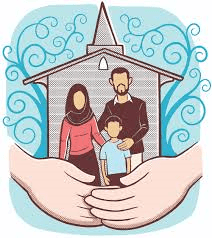 Refugee Sponsorship Update
Thanks to the financial support of donors, our fundraising goal of $15 000 has been reached.   Our application for a refugee family of four has been accepted. The family is from Zimbabwe and they are presently living in Namibia.
Donations are Needed for Our Refugee Family
Our refugee family will be arriving here in just a few months and the committee is looking for donations (household items and furniture) for their arrival.  You will find a handout, sign up sheet and instructions for making your donation on the Information Table if you would like to help out and have items to donate.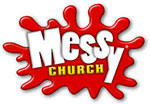 Messy Church
Our Next Messy Church will take place Friday, September 13th from 5-7 p.m.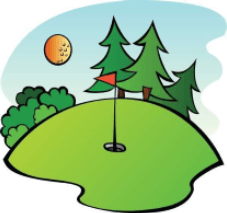 Golf Tournament
The annual St. Mark's Golf Tournament is taking place on Sunday, September 29th at Northridge Public Golf Course. You can golf 9 holes or 18 holes and stay for dinner…..or just come for dinner for some good food and fellowship. Tickets for this event can be purchased through the office. Please contact Christine by either phone at 519-752-6451 or by email at office@stmarks.on.ca if you would like to purchase a ticket.
Package # 1 : 9 Holes of Golf + Cart + Dinner   ($65.00)
Package # 2 : 18 Holes of Golf + Cart + Dinner  ($80.00)
Package # 3 : Dinner      ($30.00)
Golf Only :
9 Holes    $40.00
18 Holes  $55.00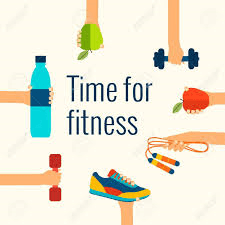 Gentle Fitness for Older Adults
St. Mark's announces its partnership with Barlow Wise Moves Gentle Fitness for Older Adults, Monday and Wednesday at 3:00 pm. Focus on balance, strength and stretching with the aim to make activities of daily living easier. Chairs will be available if needed.
Information and Registration will take place on Monday, September 9 at 3:00 p.m.
Cost
Mondays and Wednesdays $4.50 X 14 = $63,
Mondays only $4.50 X 6 = $27,
Wednesdays only $4.50 X 8 =$36
or Drop In Fee $5.00

The Anglican Journal
Dear Fellow Parishioners,
The Anglican Journal is in the process of asking its readers to confirm their subscription, having discovered that a large number of those to whom we currently mail the Anglican Journal (in most cases accompanied by a diocesan paper) no longer reside at the address to which we are mailing As a result, the publisher of the Anglican Journal is at risk of wasting thousands of dollars each month, and tonnes of newsprint. Since there is no way for people no longer residing at an address to "opt out" of receiving the papers at that address, our only option was to ask each subscriber to confirm their subscription. We have reached out now for several months in the Journal, and similarly in the diocesan papers, and the number of confirmations is lower than we had expected. While this may truly represent an accurate number of those who wish to receive the print edition of the Journal and their diocesan newspaper, it may also be that further encouragement would lead to more confirmed subscriptions.
In order to ensure that all subscribers who would like to continue receiving the paper(s) are able to do so, we are asking you to help. Please see below for the various ways that you can confirm your subscription.
Thank You Kindly
Call : 1-866-333-0959
or Email: yes@national.anglican.ca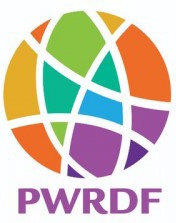 Primates World Relief Development Fund Pledges $50,000 to Cyclone Relief
PWRDF is responding to two ACT Alliance emergency appeals for Cyclone Idai relief with an initial pledge of $30,000 for Mozambique and $20,000 for Zimbabwe. Cyclone Idai has caused loss of life, destruction of property and displacement in the two countries as well as neighbouring Malawi.
More than 215 people have been killed by the storm according to official figures in the three countries. Still hundreds more are missing and more than 1.5 million people have been affected, according to the Red Cross and government officials. The president of Mozambique, Filipe Nyusi, fears the number of dead in Mozambique may be as high as 1,000 people. The storm hit the coastal city of Beira, Mozambique last week, then moved inland to Zimbabwe and Malawi. Beira is the fourth largest city in Mozambique and reports have estimated almost 90% of the city has been destroyed.
PWRDF is in contact with ACT Alliance and other partners in the region, such as EHALE in Mozambique (located in Nampula) and new partner TSURO in Zimbabwe (located in Chimanimani, which was in the path of storm). PWRDF continues to monitor the situation and will share further updates as they become available. Please pray for those who have been affected by the cyclone, and the rains and floods that has come with it. As we know, recovering from these events is a long-term process as families work to rebuild their communities and livelihoods. Please also pray for the agencies on the ground, including the PWRDF partner organizations.
How You Can Help
PWRDF is responding to this emergency by supporting the relief and recovery efforts on the ground. You can give to this emergency response:
On your cell phone – text 'PWRDF' to 45678
Online – at pwrdf.org/give-today and choose emergency response
Telephone – call toll-free at 1-866-308-7973
Mail – please send a cheque marked Cyclone Relief to The Primate's World Relief and Development Fund, 80 Hayden Street, 3rd floor, Toronto, Ontario M4Y 3G2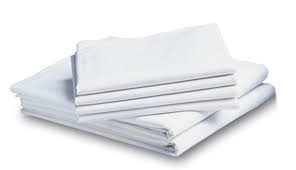 Sheets & Pillowcases Needed
There is a need for single fitted bedsheets, pillowcases and blankets for a family member in Northland Gardens who is gravely ill.  If you have any single fitted sheets, blankets (that can easily be washed) and pillow cases that you no longer need, we would love for you to please consider passing them along to the family.  The family is also looking for any form of video recorder so that the ill family member may record their thoughts and wishes so that they may pass those memories along to their children.  The video recorder could be an old digital camera or old cell phone that you are no longer using that has video camera capability.
Eyeglass Donations
Thank you to the community of St. Mark's for all your donations of eyeglasses and sunglasses.  Over the last few months we have been able to collect 168 pairs of glasses, 48 sunglasses and 70 cases. Please continue to save glasses for Africa ~ optometrists will check the prescription and the glasses will be in uses again for those in need.
The Bible Challenge
The Bible Challenge is a resource designed to help you read the Bible daily. The Challenge is to read the entire Bible over the course of a year. Each day the website will offer a daily reading from the Old Testament, the New Testament, a Psalm and a Proverb. Dedicate about 15 minutes each day to spend time in God's Word. Go to www.thebiblechallenge.org to read or listen to the daily readings. The Scripture lessons are taken from the English Standard Version (ESV). If you miss a day, you can access the prior day's readings by clicking the dates in the calendar on the right hand side.  Enjoy!
Flower and Candle Charts
The Flower and Candle charts for 2019 are available in the black binder on the Information Table. Please feel free to sign on any available spot. If you would like more information, check the brochure on the Information Table or speak with Mary Ogilvie.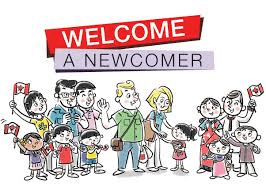 New to St. Mark's?
If you are new to our parish and would like to be added to our parish list, please pick up a parishioner information form from the Information Table or at the back of the church, fill it out and return it to the church office or add it to the collection plate on Sunday morning. If you have requested church envelopes, check the table at the back of the church. Sunday School envelopes are available on the table as well.
Gift Cards – A Fundraising Initiative
Did you know that you can financially support St. Mark's by buying your gift certificates through us? For every purchase of a gift certificate (& these are your everyday stores…Zehrs, Shoppers, gas, Tim Hortons etc.) St. Mark's receives a % back from the retailer & you receive the full amount of the gift certificate you ordered. Store listings & order forms can be found on the Information Desk.
Food Bank Donations
Thank you for the generous donations for the food bank to date. Contributions can be added to the shopping cart by the parking lot door to help support those in need of assistance.