Monday, May 20th ~ Office Closed
Tuesday, May 21st at 9:30 a.m. ~ Men's Group
Tuesday, May 21st at 4:00 p.m. ~ Messy Church Core Team Meeting
Tuesday, May 21st at 7:00 p.m. ~ Parish Council
Tuesday, May 21st at 8:00 p.m. ~ Parish Workshop
Wednesday, May 22nd at 5:30 p.m. ~ Elder Abuse Presentation
Tuesday, June 4th at 9:30 a.m. ~ Garden Club Reconvenes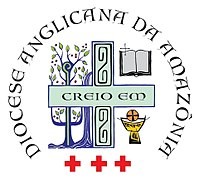 Diocese of Amazonia Trip
Please join us on Sunday, May 26th after the 10:30 a.m. service as Tim leads us through a slide presentation of his trip to Brazil and the work he did in the Diocese of Amazonia while he was there. Refreshments will be provided.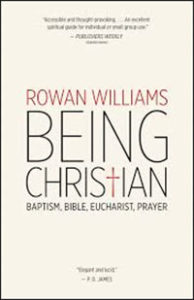 New Book Study
Rev. Margaret Shortell and Can. Bob Schroeder's book study 'Being Christian' will be starting soon ~ May 7th from 1:30 p.m. to 3:00 p.m.
The books for this book study are now in and available for pick up in the office.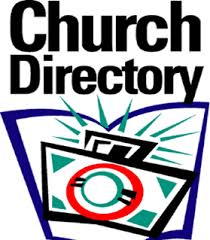 Church Photo Directory
We are creating a photo directory and we would like all families to be included. There is no cost and you will get a copy of your own to help remember the names of your St. Mark's family. The photos will be taken between May 21 – May 25 in Munro Hall. Please see Heather MacDonald in St. Mark's Hall after Sunday services to sign up for your appointment time. For everyone that is away or does not have time to book, we will be calling to book appointments. Thanks for taking part.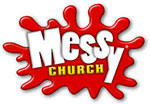 Messy Church
Our next Messy Church will be held on Friday, Jun 14th from 5:00-7:00 p.m. Our theme is "The Lord's Prayer".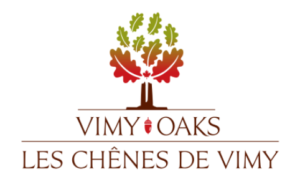 A Vimy Ridge Commemorative Tree Planting at St. Mark's
Please join us on Sunday, May 19th between the 9:00 a.m. & 10:30 a.m. services for the planting of our new tree, a Vimy Oak. Our Vimy Oak is a descendant of acorns collected on the Vimy Battlefield and have been planted by many Canadians to commemorate the Battle of Vimy Ridge.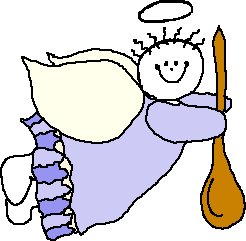 Cooking Angels
The next Cooking Angels meeting is taking place on Thursday, May 16th in the kitchen. Potato peelers: please be here for 5:30 p.m. and the rest of the crew please be here for 6:15 p.m. New helpers are always welcome to join us.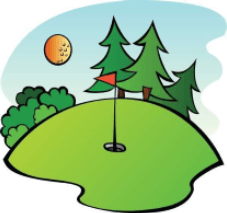 Golf Tournament
The St. Mark's Annual Golf Tournament is returning!! It will be held on Sunday, September 29th at the Northridge Golf Course. Join us for a fun day of either 9 or 18 holes with a delicious dinner to follow. Stay tuned for more details.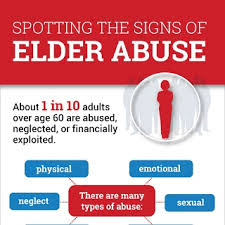 "It's Not Right"
How You Can Identify Abuse and Help Older Adults at Risk

Abuse can be physical, verbal, emotional, financial, sexual, spiritual or neglect, anything that limits or controls your rights or freedoms. Abuse can come from family members, paid or unpaid caregivers, landlords or anyone in a position of power. We may even be abusing someone without even realizing it. Join us to learn more and how we can identify and help anyone we think may being abuse. There will be a time of fellowship and dinner at 5:30 p.m. followed by the presentation at 6:00 p.m. There is a sign up sheet on the Information Table. If you have any questions please see Debbie Belowitz.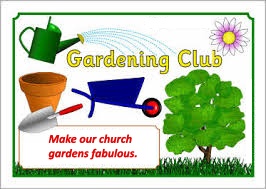 St. Mark's Garden Club
The St. Mark's Garden Club will be starting up again officially on Tuesday, June 4th from 9:30 a.m. to 10:30 a.m. every Tuesday morning.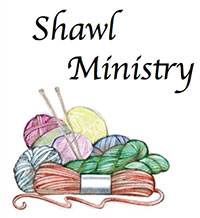 Prayer Shawl Gathering
The 11th Annual Ecumenical Prayer Shawl Gathering is on Tuesday, June 11, 2019 from 11:00 a.m. to 3:00 p.m. at St. James Anglican Church in Fergus. St. James Church is located along the banks of the Grand River with a Butterfly Garden to explore. The theme for this year is "Pilgrimage". Reverend Pauline Head will be speaking about her experience walking the Camino de Santiago in Spain. There is a sign-up sheet on the information table and there will be car pooling for transportation. If you have any questions, please see Debbie Belowitz.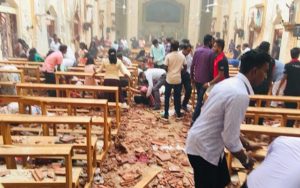 Let us pray for Sri Lanka
The tragic bombing is a call for us as believers to intercede for all affected.
Please pray for Sri Lanka following the explosions that have rocked its capital, Colombo, with churches and hotels targeted.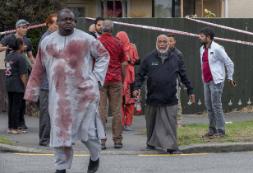 Praying for Christchurch
Religious and community leaders gathered at the Brantford Mosque on Friday to pray for those killed and wounded in the two Mosque attacks in New Zealand.
Tim Dobbin, Rector of Brantford's St. Mark's Anglican Church and Gerald Fisher of the Hamilton Jewish Federation were among those who attended the special prayer service conducted by Imam Abu Noman Tarek of the Brantford Mosque. Read the story in the Brantford Expositor.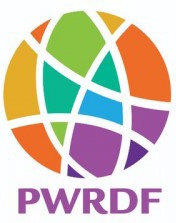 Primates World Relief Development Fund Pledges $50,000 to Cyclone Relief
PWRDF is responding to two ACT Alliance emergency appeals for Cyclone Idai relief with an initial pledge of $30,000 for Mozambique and $20,000 for Zimbabwe. Cyclone Idai has caused loss of life, destruction of property and displacement in the two countries as well as neighbouring Malawi.
More than 215 people have been killed by the storm according to official figures in the three countries. Still hundreds more are missing and more than 1.5 million people have been affected, according to the Red Cross and government officials. The president of Mozambique, Filipe Nyusi, fears the number of dead in Mozambique may be as high as 1,000 people. The storm hit the coastal city of Beira, Mozambique last week, then moved inland to Zimbabwe and Malawi. Beira is the fourth largest city in Mozambique and reports have estimated almost 90% of the city has been destroyed.
PWRDF is in contact with ACT Alliance and other partners in the region, such as EHALE in Mozambique (located in Nampula) and new partner TSURO in Zimbabwe (located in Chimanimani, which was in the path of storm). PWRDF continues to monitor the situation and will share further updates as they become available. Please pray for those who have been affected by the cyclone, and the rains and floods that has come with it. As we know, recovering from these events is a long-term process as families work to rebuild their communities and livelihoods. Please also pray for the agencies on the ground, including the PWRDF partner organizations.
How You Can Help
PWRDF is responding to this emergency by supporting the relief and recovery efforts on the ground. You can give to this emergency response:
On your cell phone – text 'PWRDF' to 45678
Online – at pwrdf.org/give-today and choose emergency response
Telephone – call toll-free at 1-866-308-7973
Mail – please send a cheque marked Cyclone Relief to The Primate's World Relief and Development Fund, 80 Hayden Street, 3rd floor, Toronto, Ontario M4Y 3G2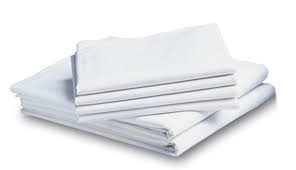 Sheets & Pillowcases Needed
There is a need for single fitted bedsheets, pillowcases and blankets for a family member in Northland Gardens who is gravely ill. If you have any single fitted sheets, blankets (that can easily be washed) and pillow cases that you no longer need, we would love for you to please consider passing them along to the family. The family is also looking for any form of video recorder so that the ill family member may record their thoughts and wishes so that they may pass those memories along to their children. The video recorder could be an old digital camera or old cell phone that you are no longer using that has video camera capability.
Eyeglass Donations
Thank you to the community of St. Mark's for all your donations of eyeglasses and sunglasses. Over the last few months we have been able to collect 168 pairs of glasses, 48 sunglasses and 70 cases. Please continue to save glasses for Africa ~ optometrists will check the prescription and the glasses will be in uses again for those in need.
Food Safety Course
If you have your food handler certification, could you please let the office know? We would like to have some people complete this course which is offered by the Brant County Health Unit. It can be taken in person or online. There is a $40 charge for the course and the certification is good for five years. Given the amount of food we prepare and enjoy at church, we think it wise to have people educated in food safety. If you would be interested, please let Christine in the office know.
The Bible Challenge
The Bible Challenge is a resource designed to help you read the Bible daily. The Challenge is to read the entire Bible over the course of a year. Each day the website will offer a daily reading from the Old Testament, the New Testament, a Psalm and a Proverb. Dedicate about 15 minutes each day to spend time in God's Word. Go to www.thebiblechallenge.org to read or listen to the daily readings. The Scripture lessons are taken from the English Standard Version (ESV). If you miss a day, you can access the prior day's readings by clicking the dates in the calendar on the right hand side. Enjoy!
Flower and Candle Charts
The Flower and Candle charts for 2019 are available in the black binder on the Information Table. Please feel free to sign on any available spot. If you would like more information, check the brochure on the Information Table or speak with Mary Ogilvie.
A Message from the Northland Gardens Breakfast Programme
Hi Tim,
On behalf of Northland Gardens Resource Centre, Brantfacs and myself, I would like to say a huge thank you to you, all of the staff and volunteers at St. Mark's and the congregation of St. Mark's for all of your generous donations to our community.
As you know the breakfast program serves breakfast to 50 children at Northland Gardens 3 days a week. The funding we receive for the breakfast allows 60 cents per child per breakfast .The extra funding we have received from St. Mark's allows us to purchase the extras we otherwise wouldn't be able to afford. The growing price of food really limits what we are allowed to purchase within the guidelines of the program. I have been able to purchase things such as watermelon, grapes, pineapple, fresh vegetables, cheese, dip and the disposable containers for the dip, as well as food for sandwiches. I am also looking into serving milk once a week.
The children are very grateful. I had one little guy come in last week very excited to have sandwiches as Mom had to stretch her groceries for him and his 3 siblings that day.
I would also like to thank you for the extra help with one specific family at Northland Gardens. Their whole world has been turned upside down over the last 6 weeks. They have been appreciating the extra support from everyone.
Thank you for all you do and making a difference!
Robyn Berardi RECE
Brant Family and Children's Services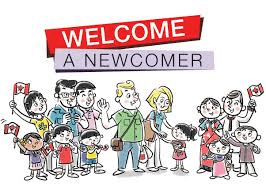 New to St. Mark's?
If you are new to our parish and would like to be added to our parish list, please pick up a parishioner information form from the Information Table or at the back of the church, fill it out and return it to the church office or add it to the collection plate on Sunday morning. If you have requested church envelopes, check the table at the back of the church. Sunday School envelopes are available on the table as well.
Gift Cards – A Fundraising Initiative
Did you know that you can financially support St. Mark's by buying your gift certificates through us? For every purchase of a gift certificate (& these are your everyday stores…Zehrs, Shoppers, gas, Tim Hortons etc.) St. Mark's receives a % back from the retailer & you receive the full amount of the gift certificate you ordered. Store listings & order forms can be found on the Information Desk.
Food Bank Donations
Thank you for the generous donations for the food bank to date. Contributions can be added to the shopping cart by the parking lot door to help support those in need of assistance.