Upcoming Meetings and Gatherings in our Parish
Parish Council – Tuesday January 16th at 7:00 p.m.
Mid Week Morning Eucharist – Wednesday January 17th at 10:00 a.m.
Prayer Session – Thursday January 18th at 10:00 a.m.
Ladies Guild Meeting – Thursday January 18th at 1:00 p.m.
Choir Rehearsals – Thursday January 18th (Children's Choir at 4:30 p.m.; Chime Choir at 6:30 p.m.; Worship Choir at 7:00 p.m.
Multi-Generational Committee Meeting – Friday January 19th at 3:00 p.m.
Worship Committee Meeting – Sunday, January 21st following the 10:30 worship service
Youth Meeting – Sunday January 21st at 2:00 p.m.

Messy Church Core Team Meeting – Tuesday, January 23rd at 4:00 p.m.
Annual Vestry Meeting Sunday, February 4th immediately following the 10:30 service
Visit our Calendar of Events page for a full listing of activities at St. Mark's.
Soup and Sandwich Lunches
The next soup and sandwich lunch is on Sunday, January 28th. Sign up sheets are available on the Information Table for those who are interested in making soup for the February and March lunches. Help is also needed to make sandwiches during the 10:30 service, serve and cleanup following the lunch. Please consider getting involved in this fellowship event.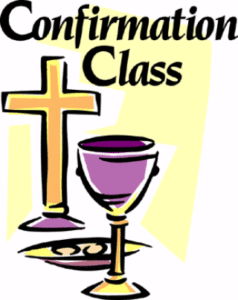 Confirmation Classes
Our next Confirmation is coming up on April 15, 2018. Please contact Christine (in the office), Jody Ogilvie, Pat McMillan or Tim Dobbin if you are interested in Confirmation as classes will be starting soon. You can reach the office via email at office@stmarks.on.ca or by phone at 519.752.6451.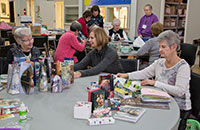 Cambrie's Little Boxes
When the holiday comes to an end and you are gathering up the greeting cards that you have received throughout the year, you might want to consider donating them for a worthy cause. A group in Brantford meet one day a week at Grace Church and make boxes to sell to support cancer related charities. The old greeting cards are used to decorate the top of the boxes. The boxes sell for 50 cents each and 100% of the proceeds goes to cancer charities. You can support this group by adding your used Christmas and everyday greeting cards to the box on the Information Table.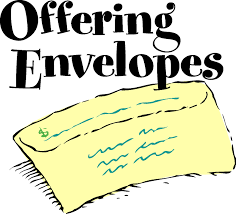 Offering Envelopes for 2018
There are still a few sets of church offering envelopes for both weekly and monthly contributors for 2018 to be picked up. The envelopes can be found in St. Mark's Hall (coffee room). Pre-authorized donation forms are also available on the Information Table for those interested in this method of giving.

Messy Church
The next Messy church gathering will be on Friday, February 10th from 5:00-7:00 p.m. The theme – Love Rules! Jesus said, "Love God and Love our neighbour." Whatever month it is, Love is the foundation of our faith.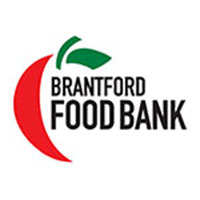 Food Bank Donations
Requested food items include prepared pasta, pasta sauces and dry pasta. In 2017, St. Mark's donated over 2,240 lbs. of non-perishable food items to the Food Bank.
Thank you to the Apostles Group who have faithfully delivered our contributions to the Brantford Food Bank and the Daily Bread Dinners during the past year.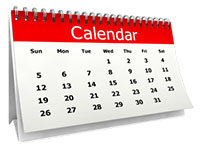 Church Calendars
Calendars for 2018 are available in St. Mark's Hall during coffee hour. Still only $5.00! Check out this beautiful calendar.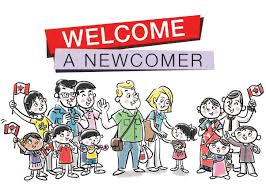 New to St. Mark's?
If you are new to our parish and would like to be added to our parish list, please pick up a parishioner information form from the Information Table or at the back of the church, fill it out and return it to the church office or add it to the collection plate on Sunday morning. If you have requested church envelopes, check the table at the back of the church. Sunday School envelopes are available on the table as well.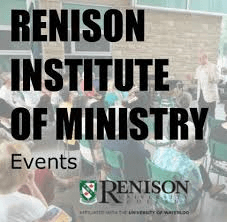 Events and Courses
Beginning in October, Renison Institute of Ministry in Waterloo is offering one-day events for individuals and parish teams focusing on liturgy, social media, theology, an Advent quiet day and a course about the New Testament or Mysticism. No previous study is required. For more information or to register, see uwaterloo.ca/cape/rim or contact Marilyn Malton at mmalton@uwaterloo or 519-884-4404 x 28628.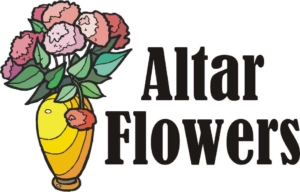 Flowers and Candle
The Candle and Flower charts are in the black binder on the Information Table. Information pamphlets are also available. You may sign on any of the available spots.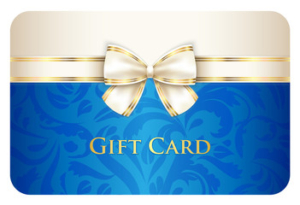 Gift Cards – A Fundraising Initiative
Orders for gift cards for the fundraising programme are going to be placed every Monday. Check out the information on the poster and stop by the Information Table to pick up a list of retailers or talk with one of the members of the fundraising committee and consider placing an order.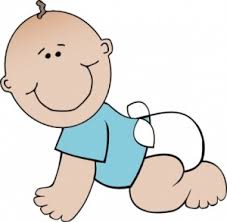 Your Help is Needed
Help the members of Bethel Christian Reform Church make diapers for little babies' bottoms overseas by donating your used flannelette sheets. Please place your donation in the laundry basket in the hallway. Thank you!
From The Rt. Rev. Barbara Andrews, Bishop Suffragan, Anglican Parishes of the Central Interior/Territory of the People
Thank you for your thoughts and prayers during this wearisome time in the Central Interior of BC. At this time, all of our efforts are put into immediate response to those communities which have been most directly impacted by the fires. Other communities are evacuation centres and our people are working hard to assist those of our neighbours who are displaced. There has been lots of lost property but until some of the major fires are out and the smoke clears we will not know the full extent of the loss and where we will need to help out. If you or your community is looking to support us you may do so in the following ways:
Pray for us.
Donate to the APCI Fire Fund. Monies that are donated to this fund will be allocated toward helping the parishes and individuals effected by the fires. If an individual or parish donates to this fund, they will receive an income tax receipt for their donation. Cheques should be made payable to the Anglican Parishes of the Central Interior and marked "Fire Fund" and sent to the Diocesan Office at 360 Nicola Street, Kamloops, BC V2C 2P5