Messy Church Core Team Meeting – September 25th from 4:00 p.m. to 5:00 p.m.
Women's Book Study – September 26th at 1:00 p.m.
Alpha – September 26th from 6:30 p.m. to 8:30 p.m.
Sunday School Teachers' Meeting – October 11th from 7:00 p.m. to 8:00 p.m.

Visit our Calendar of Events page for a full listing of activities at St. Mark's.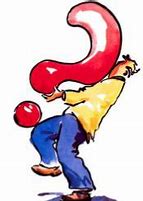 Alpha Programme at St. Mark's
For 11 weeks beginning on Wednesday, September 19th.
6:30 – gather
6:45 – dinner
7:15 – short film
7:45 – discussion groups
Alpha is a series of interactive sessions exploring the basis of the Christian faith.
To register, complete the online registration form located here.
Food
Whether it's a group of friends gathered around a kitchen table, or a quick catch-up over coffee, food has a way of bringing people together. It's no different at Alpha. All sessions start with food, because it's a great way to connect, relax and build friendships.
Talk
The talks are designed to be engaging and inspire conversation. Usually around 30 minutes long, they explore the big issues around faith and unpack the basics of Christianity, addressing questions like "Who is Jesus?", "Why and how do I pray?" and "How does God guide us?"
Discussion
Probably the most important part of any Alpha: the chance to share thoughts and ideas about the talk without being corrected or judged. There's no obligation to say anything; it's an opportunity to hear from others and contribute your own perspective.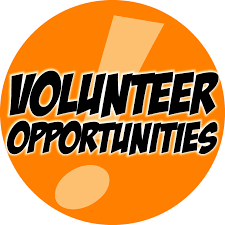 Alpha Hospitality Crews – We are looking for about 12 people (3-4 crews) to help. Tasks include setting out coffee, tea and dessert after the video and cleaning up the dishes/kitchen from the meal. Each crew will be on duty once every 4 weeks. The programme runs on Wednesdays from September 19th to November 28th from 6:30 p.m. to 8:30 p.m. If you are interested, please see Christine.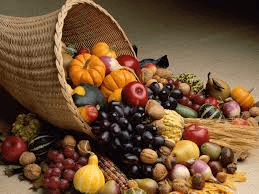 Harvest Food for October 7
Any food brought in on Sunday, September 30th will be included in decorating the church for Harvest. Grocery and produce items will be accepted until 10:00 am on Saturday, October 6th. All donated food will be taken to the Food Bank.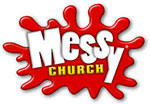 Potluck
For our October 12th Messy Church evening, we are going to host a Potluck Dinner here at St. Mark's. This would be a great chance for the St. Mark's congregation to be involved by donating a dish or helping in the kitchen. A sign up sheet for food as well as a kitchen coordinator and clean up crew is available on the Information Table.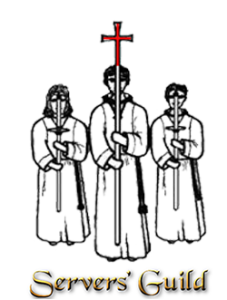 We are looking for servers
Are you interested in becoming an adult server for our 9:00 a.m. service? If so, please see Jim Kelso after service.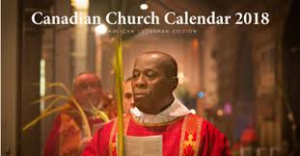 Church Calendars Available
2019 Canadian Church Calendars are available in St. Mark's Hall during coffee hour. Still only $5.00! Check out this beautiful calendar.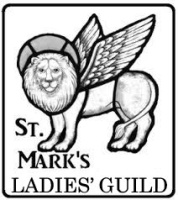 Ladies' Guild
On Thursday, September 27th at 9:30 a.m., we will give the kitchen it's once a year "super clean", (additional cleaning
supplies appreciated), at noon, we will order out for lunch, at 1:00 p.m. we will have a meeting. All women of the parish are welcome to come to any part or all.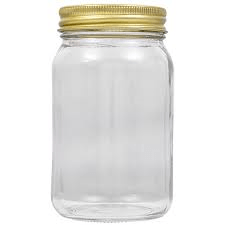 Canning Jars
Do you have extra canning/mason jars that you no longer need? The organizing team for the Holly Jolly Faire is looking for 250ml and 500ml jars. If you would like to donate your jars, please drop them off at the church office during the week or on Sunday mornings.

Sunday School Information
Please see Pat McMillan if you could assist in the K-1 Sunday School class at 10:30 a.m. on a staggered basis.
There is a Sunday School Teachers meeting scheduled for Thursday, September 6th from 7 – 8:00 p.m. in the lounge. Anyone interested in joining our team is welcome!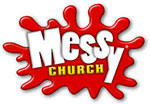 Messy Church
Year three of our Messy Church programme will start up again in September. In order to run this well-attended evening, we need help! On the bulletin board in St. Mark's Hall, there is a list of a variety places where volunteers can pitch in. Take a look at the list and see if there is a spot where you can make a contribution.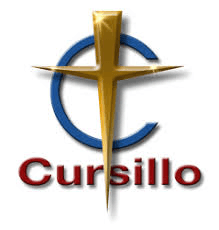 For Your Information
CURSILLO: a short course in living a Christian life.
What: A Cursillo weekend is a residential course that includes talks given by clergy and lay people followed by small group discussion and response. There will be Anglican worship with lots of music. There will be time to enjoy interacting with other Christians from the Dioceses of Niagara and Huron. Who: Participants are people like you, interested in learning more about their Christian faith. Both lay people and clergy can attend.
When: A Cursillo weekend is planned for Friday, October 19 (evening) to Sunday, October 21, 2018.
Where: At the St. Ignatius Retreat Centre, Deemerton. This is a lovely facility in rural Ontario near Mildmay chosen because it is accessible to both dioceses and a reasonable cost.
Why: Learning to deepen our relationship with the Divine is a benefit to our individual lives and the life of our parishes and dioceses. Joy is a bonus
How: Check out the website at www.niagaracursillo.org for a full brochure, application forms and contact information for your questions.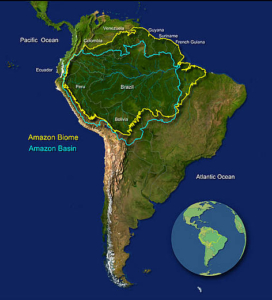 A Message for All Members of St. Mark's
Bishop Marinez Bassotto, Archbishop of Amazonia Brazil, as well as two additional official visitors will be arriving in Brantford on Monday September 10th and departing on Wednesday, September 12th. While they are here, they will be busy touring around our Diocese taking in local sites such as Mohawk Chapel, Bell Homestead as well as attending a potluck dinner at St. Mark's. We are asking for assistance for our guests to help with accommodation/breakfast, meals and transportation. If you would be interested in hosting one or two of our guests during their stay, or can help with transportation to and from different venues they will be visiting, or meals, please contact Christine (in the office) or Nigel Challen. We are also looking for a Portuguese interpreter for their visit to Canada.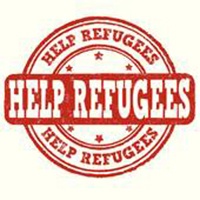 For Your Information
Thank you to everyone who signed to provide household items for the sponsorship of a second refugee family. Your contributions are truly appreciated. Thanks to a generous donation, no other items are required at this time. Updates will be provided when more information is available.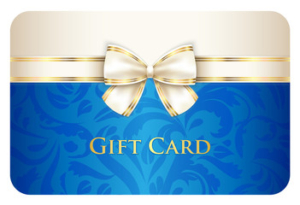 Gift Cards – A Fundraising Initiative
Orders for gift cards for the fundraising programme are going to be placed every Monday. Check out the information on the poster and stop by the Information Table to pick up a list of retailers or talk with one of the members of the fundraising committee and consider placing an order.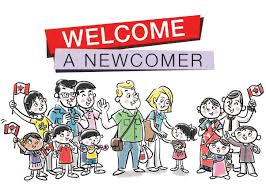 New to St. Mark's?
If you are new to our parish and would like to be added to our parish list, please pick up a parishioner information form from the Information Table or at the back of the church, fill it out and return it to the church office or add it to the collection plate on Sunday morning. If you have requested church envelopes, check the table at the back of the church. Sunday School envelopes are available on the table as well.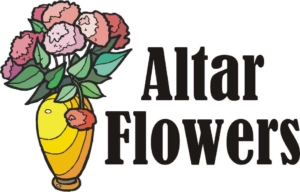 Flowers and Candle
The Candle and Flower charts are in the black binder on the Information Table. Information pamphlets are also available. You may sign on any of the available spots.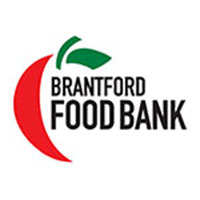 Food Bank Donations
Thank you for the generous donations for the food bank to date. Contributions can be added to the shopping cart by the parking lot door to help support those in need of assistance.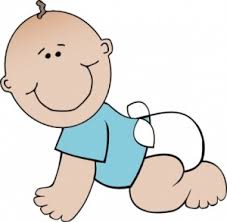 Your Help is Needed
Help the members of Bethel Christian Reform Church make diapers for little babies' bottoms overseas by donating your used flannelette sheets. Please place your donation in the laundry basket in the hallway. Thank you!